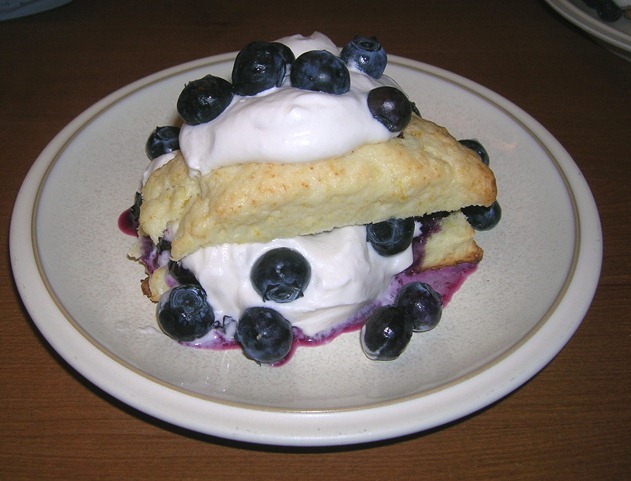 Happy Canada Day! (plus a few).. We won't talk about my slowness at posting. Nope nope..
The wind here has been relentlessly blowing against my every effort to get exercise. Who knew that wind could do that. On Wednesday we had an Ultimate Frisbee BBQ, where the cold wind thwarted my desire to even get up out of my tight huddled group. I could have frozen, you know.
Let's not even talk about running. When it's this windy on my route, I feel like a blimp.. kind of like in a dream where the harder you try to run, the slower you go, as though the air has turned into a thick, goupy molasses. It's not exactly great motivation.
So I consoled myself with these blueberry shortcakes. I made some fresh blueberry syrup (blueberries simmered in sugar), plopped that on some lemon cream scones followed by whipping cream, fresh blueberries, and repeated. Breakfast, lunch, and dinner of champions. The running can wait for tomorrow.