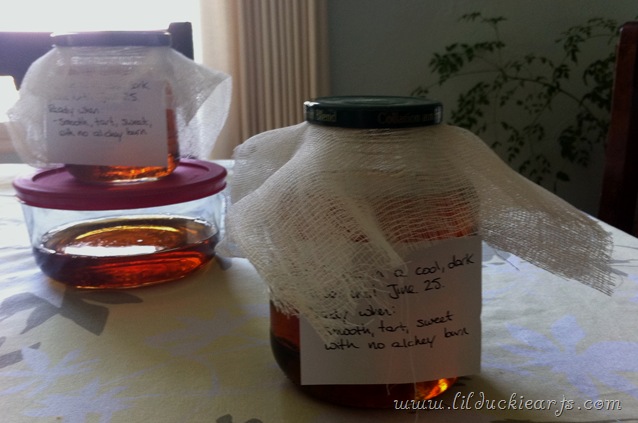 I got together recently with Anya of Bliss3 to make some pretty strange recipes.  None of the things we made have ever been on my food radar, but I'm so excited to use all of them – hopefully not  all at once!
Our menu consisted of Preserved Lemons, Vin d'Orange, and Maple Vinegar.  Don't those all sound amazing?  That vin d'orange will make a mighty fine drink to sip on a summer's day when mixed with a little soda or sparkling wine.  Those preserved lemons?  I saw an amazing grilled squid salad recipe with some preserved lemons diced in.  And the maple vinegar?  A delicious vinaigrette, of course!  Or the best marinade ever.
All of these things take time.  They just sit around and do their thing for a month or so, and all I have to do is not spill them, or give the occasional shake.  How cool is that?  Look out, future me, there's some damn good food a'comin' your way!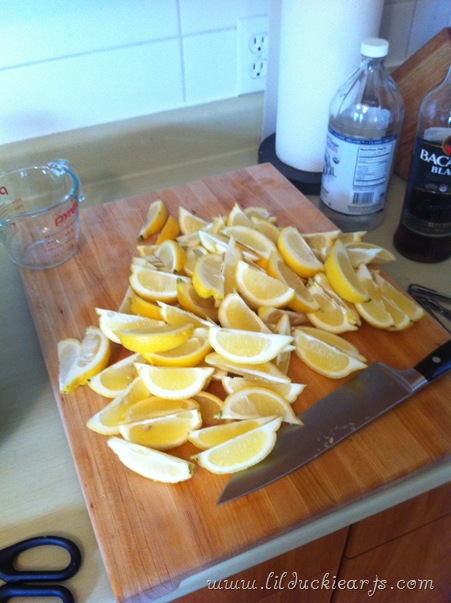 The start of our preserved lemons.  We chose to quarter them to make future use easier.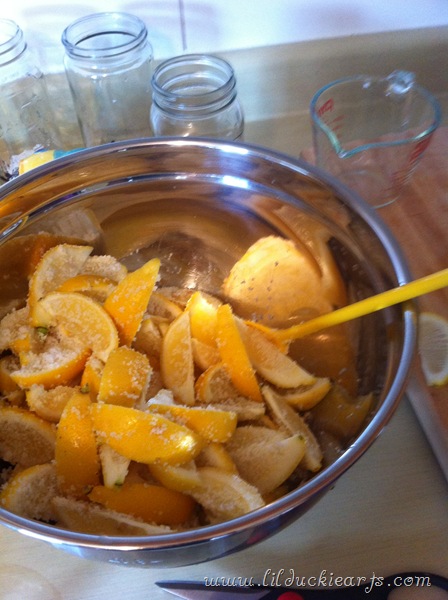 Adding salt to our lemons.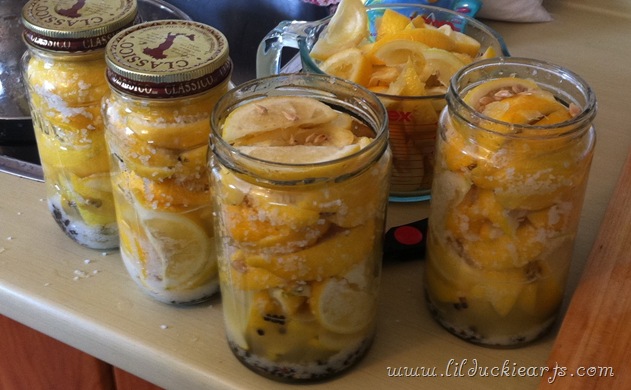 Pack them down super tight with the kosher salt, peppercorns, and bay leaves.  Top with lemon juice.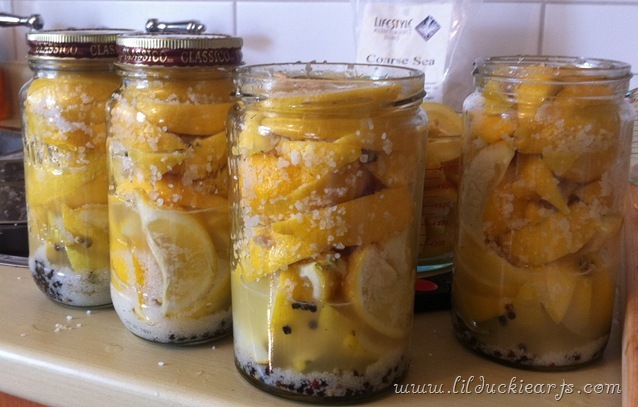 They don't look so appetizing but I'm sure good things are about to happen.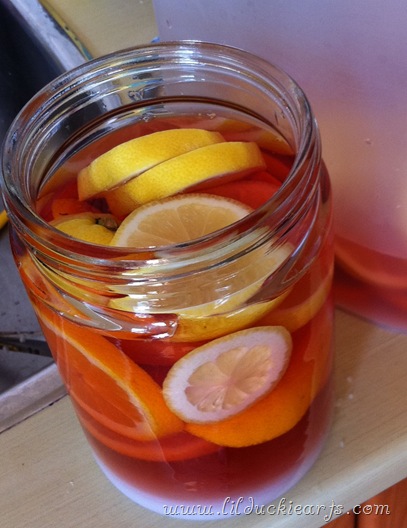 A lovely jar of vin d'orange.  Let it all soak up amazing flavour then add dark rum in 6 weeks.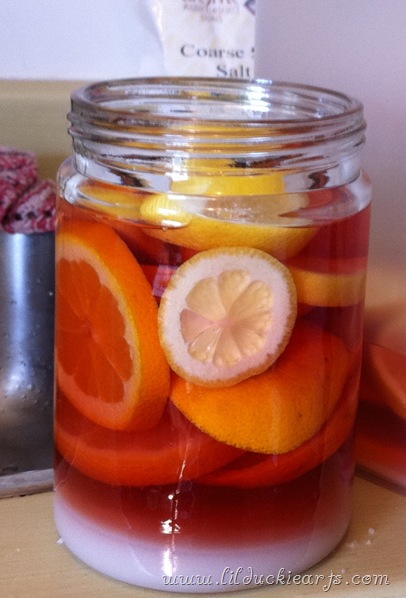 Isn't it pretty? A lemoney orange rainbow.