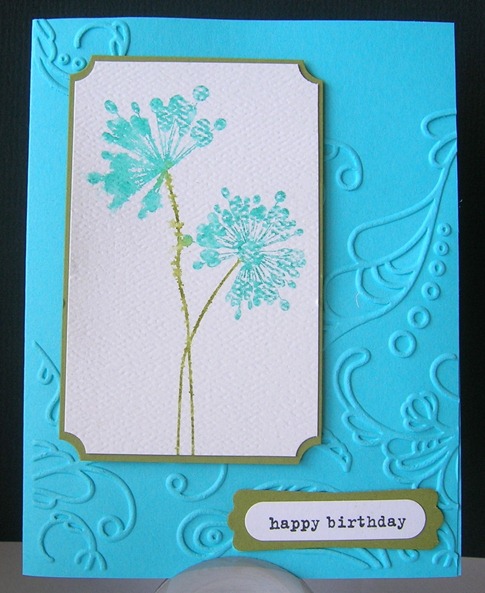 Happy birthday.. happy birthday indeed! Is it your birthday? Was it? Well, I'm thinking good birthday thoughts! Most of my thoughts are good today. The school year's nearly over, which translates to SUMMER HOLIDAYS! Totally not excited, can you tell?
I have 2% residual grumpiness from annoying kids today, but I'm trying to stick that in my back pocket and forget about it. I need full happiness tonight to manage an ultimate frisbee double header. Oh my goodness, I hope we have spares or I'm going to be one tired girl.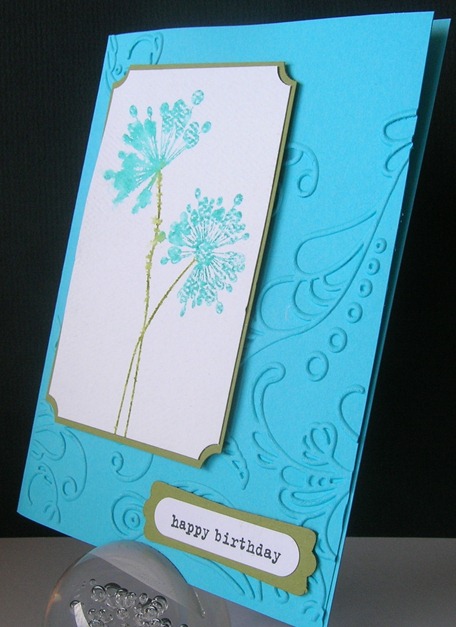 So back to the card. Another watercolour technique. You'll have to take that class to find out more ;-) And yes, I'm still loving my Big Shot. Check out that embossing folder I used for the background!