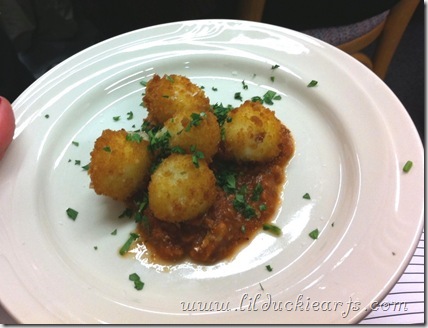 I recently attended a squishy but lively cooking class (demo-style) put on by chef Dan Hayes of The London Chef.  The menu lured me in, and I'm so glad I attended!
There were fried mozzarella di buffala balls (Mozzarella from Fairburn Farm, perhaps? I hope so) on a tomatoe-ey sauce as the first appetizer.  This was quickly followed by a delicious crostini with bright tasting (and coloured) salsa verde, roasted asparagus and pancetta.  I want to run out and get everything to make that salsa verde.. it was my best memory of all the dishes.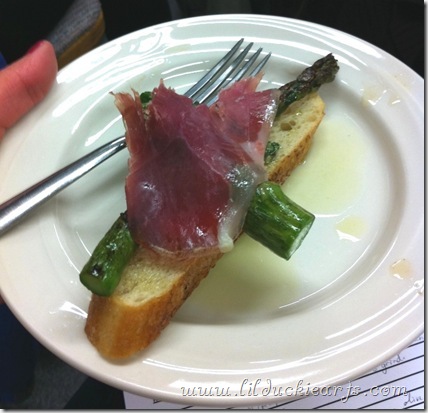 Next was a simple spaghettini with prawns and tomato sauce.  Again, something I'm definitely going to make!  Dan has convinced me to buy the more expensive spaghetti noodles from now on, for the way the sauce coats them all over.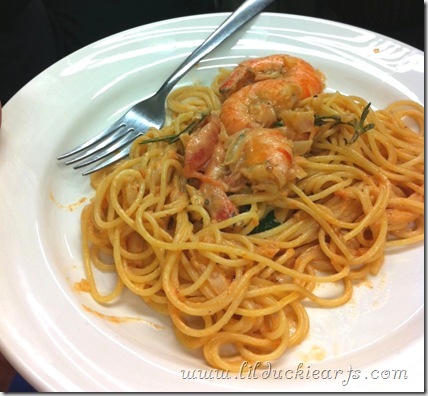 I was a bit nervous about the squid dish, but it was just as delicious as the rest.  I'm aaaalmost ready to try making some calamari at home.  This dish was Chargrilled Squid and Water Cress with lemon and caper dressing.  YUM.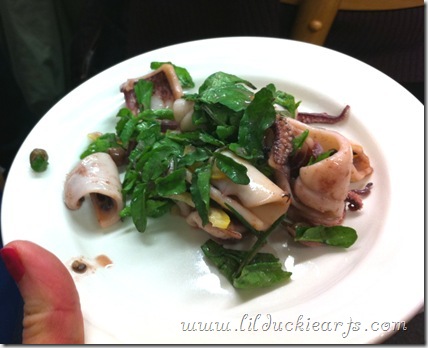 And the final dish was Pan Roasted Steaks of Rock Fish with Lemon, Rosemary and Fennel.  The fennel was going to be braised, but it turned out to be so fresh and tender that it just had to be made into a salad with lemon juice and orange zest.  It was bright and flavourful with the Lingcod on top.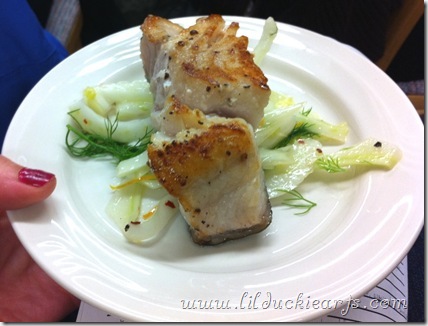 Now the only question is which class to take next…