More on the theme of babies…
This little card is for an order for a friend who's attending a baby shower.  Her sister in law recently had a beautiful little girl.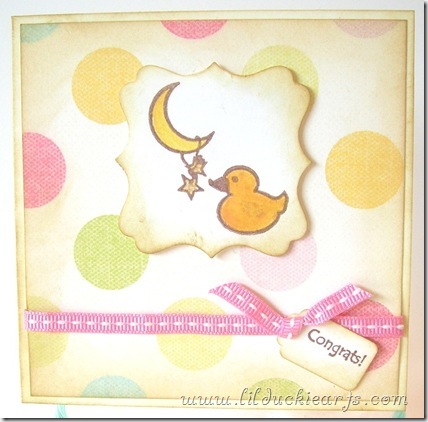 I followed the same style as the last maternity card, using different colours and different stamps, of course.  I'm a fan of this thin stitched ribbon by Amuse.  It's so cute and comes in so many different colours.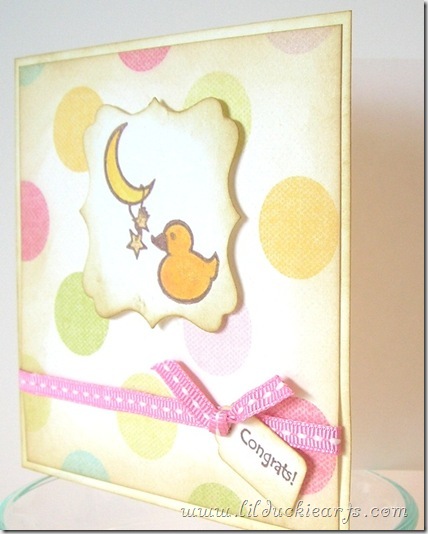 Giant baby polka-dots!