Hi again!
Today I've got to rush off to play a hockey game.  I have very few goals for hockey.  #1 is to not get hurt.  #2 is to have fun.  That's it!  I usually manage to achieve both goals.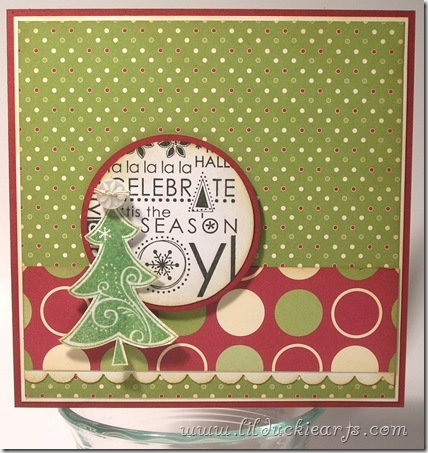 I made a card this afternoon for the latest challenge over at Clean and Simple Stamping.  Circles and polka dots and scallops and glitter.  Ooh, and a button too!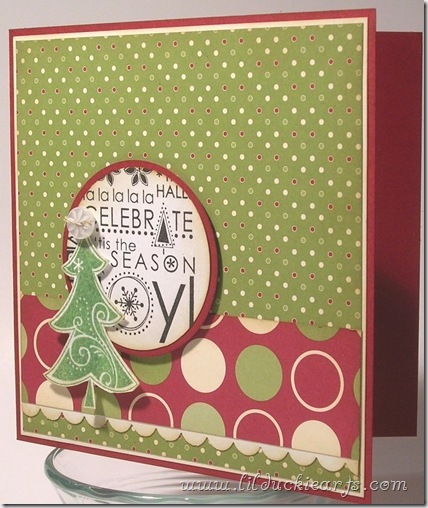 To soften things up a bit, I used some Distress Inks around all the edges of everything.  I think I'm a bit addicted to those beautiful inks!  Aaaand I got to use my new circle cutting tool.  I love it!
Here's the sketch I worked with: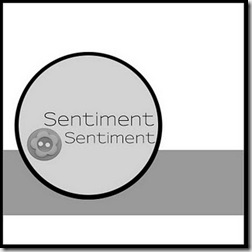 So many Christmas cards.. yet never quite enough.  There are still more to be made this year!
Cheers,