Heyya, happy Tuesday!
Now for the final instalment from my stampalicious weekend.  We did sooo many make and takes that I got out of there completely exhausted.  But it was a good, accomplished kind of tired.  Check out some of what the ladies had for us to make!
A super cute gift card holder type card (on the inside) – perfect for any coffee or tea lover.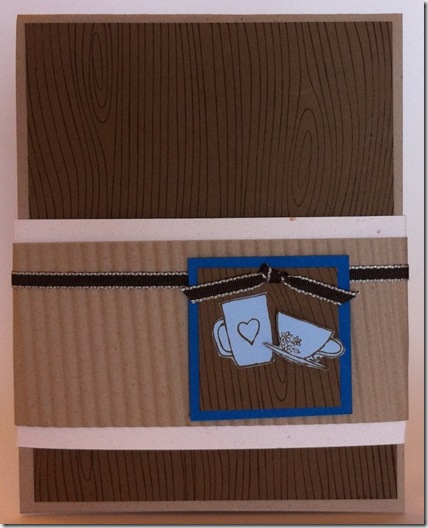 Not your usual Christmas colours.  This card was stamped using a technique where you ink up a piece of felt as your ink pad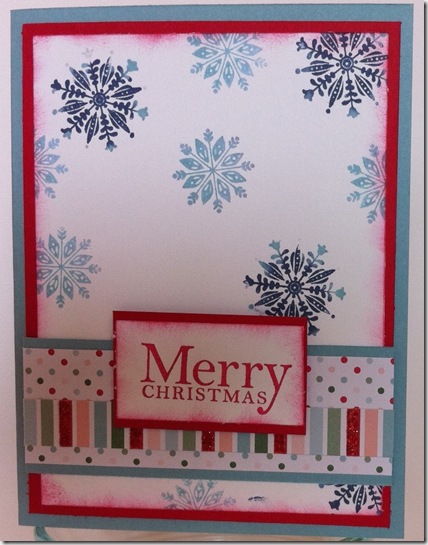 A very pink and red Christmas – there was a special technique for the bow, and of course I've forgotten it by now!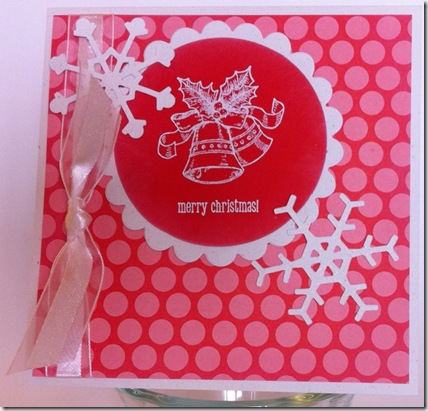 Check out this neat card! Easy to make, too.  I just love the sponging, and that scrunched ribbon look.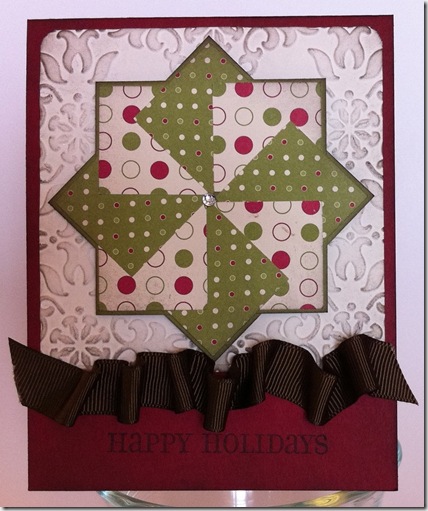 This card took a whole lot of concentration, with all the layers.  You had to do everything in just the right order.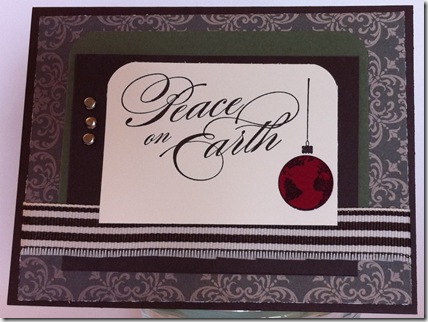 Halloween fun!  A Cute little Halloween treat cracker.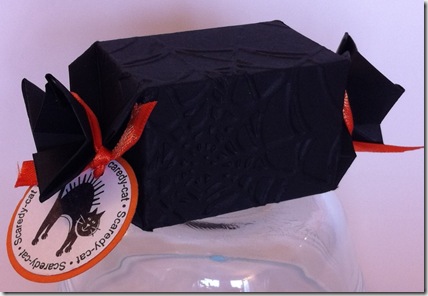 Thanks to all the ladies for an incredibly fun and inspiring day!  And now, I'm off to the big city to take my little sister to her first ever big concert.  Woot!