Hey there,  it's taken me a while to make a card.. I've been staring at a whoooole bunch of challenges that I would have liked to have participated in this week, but just didn't get to.  Woah, my French teacher brain is looking at the tenses there and going crazy!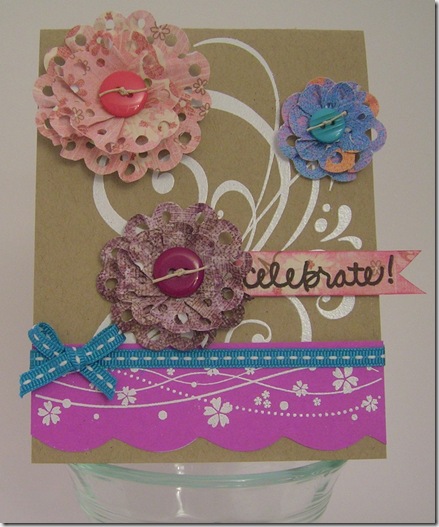 So I chose one challenge that called my name the loudest.  It was from this week's Tuesday Trigger over at Moxie Fab World.
I was happy to be able to use my eyelet flowers that I had made.. When I saw the trigger photo, I immediately thought of these little guys.  Also, I love using white embossing powder because of the way it just pops off the page.  It works perfectly for that bright white egg background look!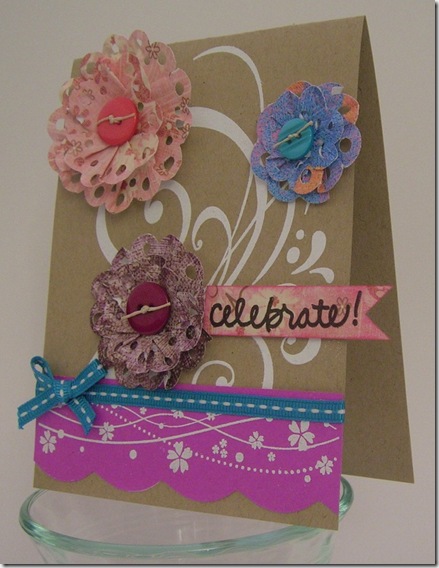 Note that the inspiration below was sent in by Alicia Thelin.