Did anyone notice how sunny it is here today?  Blue sky, no clouds, sun, sun, sun!  We get a lot of rain in general this time of year, so this sunshine is very much appreciated!  Not to mention the fact that we've had very little winter.  Some of the Japanese Cherry Trees are already in full blossom. Crazy? yes. Beautiful? Definitely.
So now you know why I'm inspired to use colour and things that remind me of spring and sunshine, like this little butterfly card here.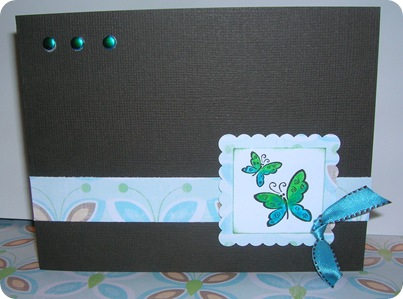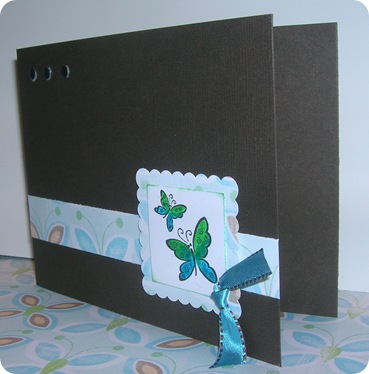 I used a scalloped paper shaper punch and cut a smaller white square to fit inside.  The butterflies are actually from a kids set that I found somewhere (by PSX back in the day?).  I painted them in with Twinkling H2Os, added some Hero Arts gems and a bit of knotted ribbon.  Happy Spring? Yes please!