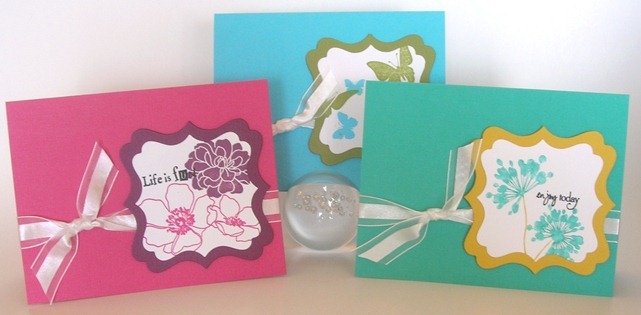 Today I didn't have to work until noon but I pried myself out of bed pretty early (considering). That brought on an almost instant need for a nap.. Now I don't know about you, but when I have a nap, I haaaave to set an alarm, otherwise I freak out constantly about sleeping too long.
This morning I figured I'd just rest for a minute on the couch.. no biggie. Don't worry, I did wake up in time for work, but much later than I'd anticipated. So then I took pictures of these cards to cheer me up and wipe away some of the naptime cobwebs. Cobwebs run away at the sight of all these bright colours.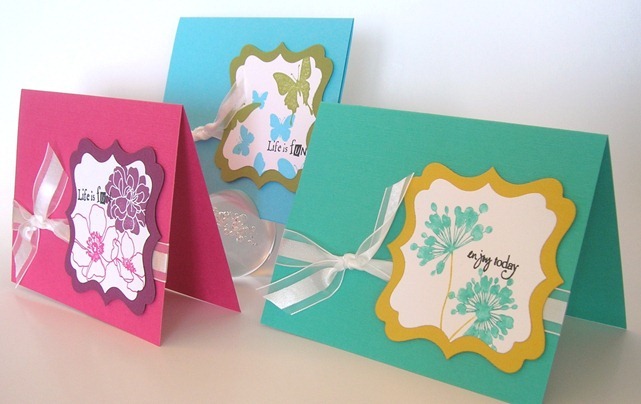 These are a set of cards for my summer brights card class. I loved designing them, and had almost as much fun making them a second time. Nothing makes me happier than seeing these colours together.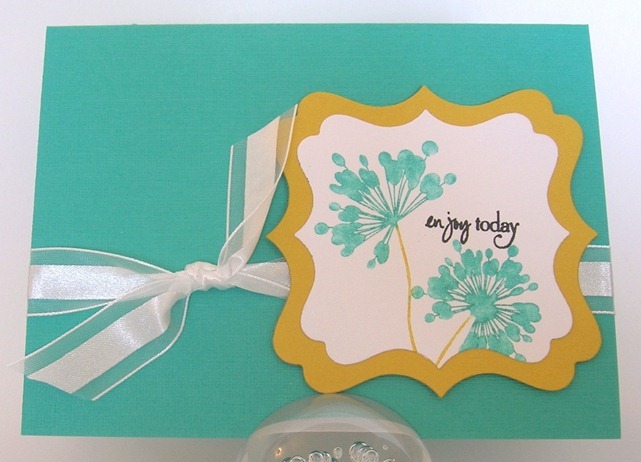 This stamp is my current favourite. It's from an Amuse artist, but this image is her work through Impression Obsession. Hearts.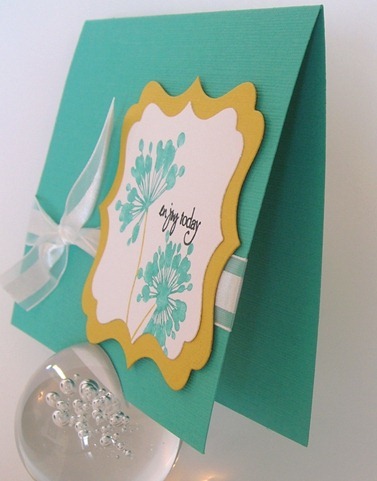 And in case you don't like tying ribbon, there's always the ribbon punch option!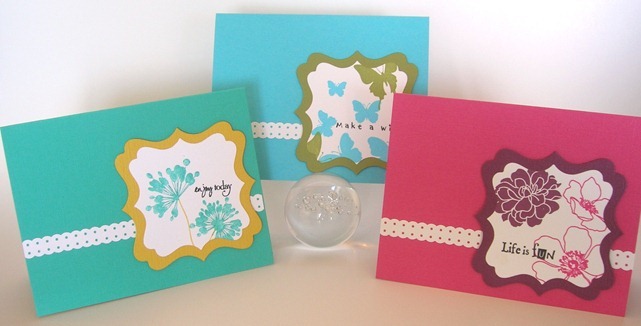 Happy Stamping, and happy Friday,