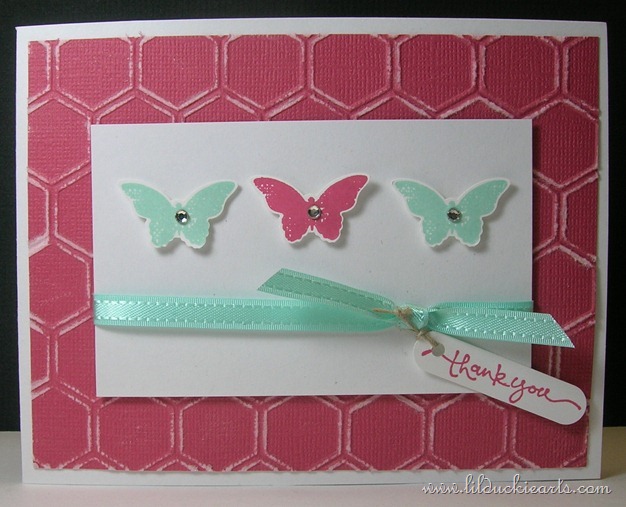 Heyya,
Things in the Duckie house are good, although L has learned to really do a great temper tantrum so suddenly that I never know what the problem is. Two spoons? You only want one? On NO! You NEED two spoons again! How dare this mom try to fix the problem! It's all about being a one year old, right? Ha.. I'm sure I've got it easy, and it'll be so much different when we get to the twos.
L and I mostly celebrated Family Day (a new holiday here in BC) together. She got to play with all her new birthday toys, and let me tell you, she's loving them! She's currently puttering around my ankles carrying a cylinder block with her. Nathan slept until 2-something! (Yes, for real.. although, to be fair, he worked until 4:30am). We attempted watching our first movie together as a family. I think we got about 2/3 through it before having to pause for the night. Not bad, considering all the interruptions by miss L!
I hope you had a great day too, Family Day, or otherwise.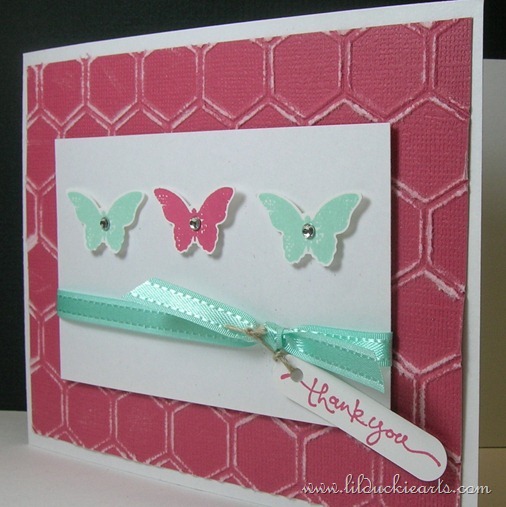 Materials:
Whisper White cardstock and Primrose Petals Coordinations cardstock.
Primrose Petals and Pool Party Inks.
Bloomin Marvelous Stamp set.
Pool Party Ribbon (from Sale-a-Bration), and Linen Thread.
Bitty Butterfly and Word Window Punches.
Big Shot and Honeycomb folder. Rhinestone Jewels.