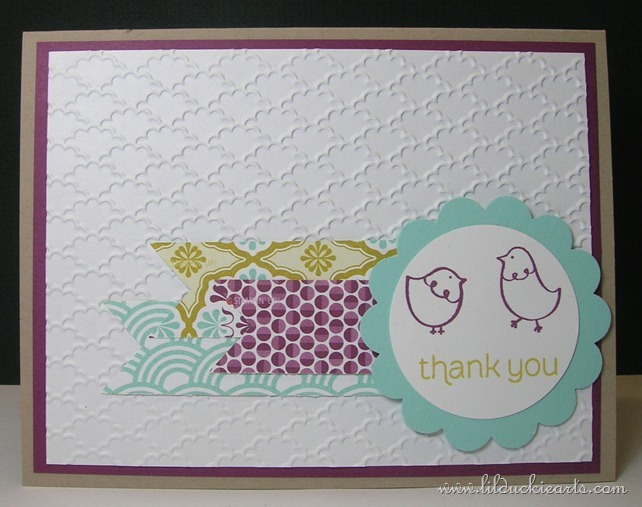 Hello, hello!
I've been getting ready for little miss L-Bean to turn 1 tomorrow, and the party that goes with it. Some decorations are up, mason jars are ready for Italian soda, and the pulled and cupcakes are made. I can take a few minutes to relax before trying to get some sleep!
It's been a pretty neat year for us. I learned how to go through the days without work, spending fun as well as difficult times with L. It's been so cool seeing her learn new things. Her vocabulary is growing constantly, and she's full of fun. Tonight she was bouncing all over the place and babbling up a storm, as well as the usual "mama, dada, hello, etc." I can't wait for whatever comes next!
Thanks for reading throughout this year of crazy! I've made you a thank you card :-)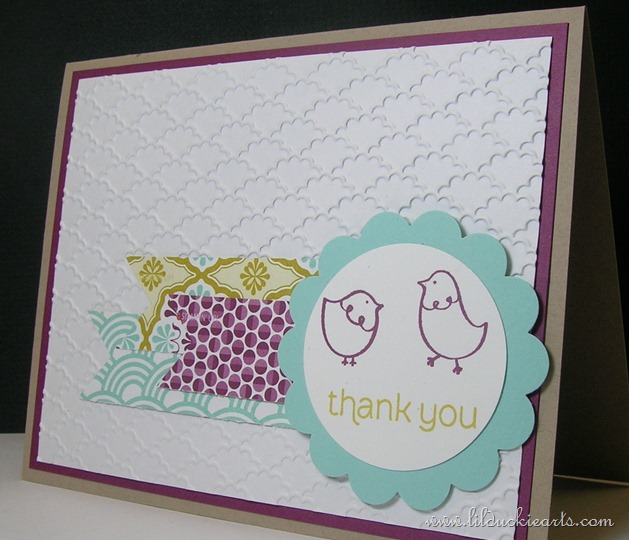 Materials:
Whisper White, Pool Party, Crumb Cake, and Rich Razzleberry cardstock. Sycamore St. DSP.
Rich Razzleberry and Summer Starfruit inks.
Made For You and Flock Together Stamp Sets.
1 3/4" Circle Punch, and 2 3/8" Scallop Circle Punch.
Big Shot and Fancy Fan Folder.