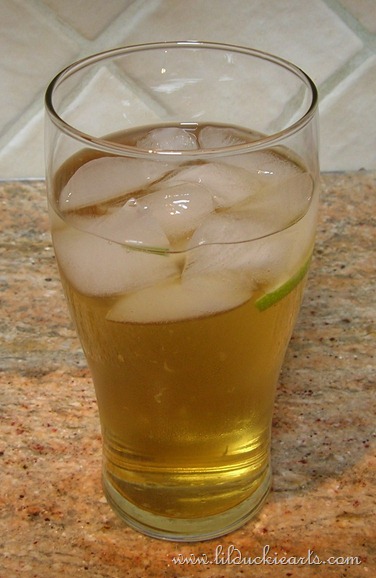 I'm in the middle of a lovely and (mostly) sunny summer. Long, warm, sunny days call for refreshing beverages, and I've found a flowery fruity winner: lavender, pear white wine sangria.
Lavender's fairly easy to grow. Last summer I snipped a whole pile from my grandma's garden and let it dry. It's been great for so many recipes! I thought I'd try it in some white wine and see what happened. Good things, my friend, good things!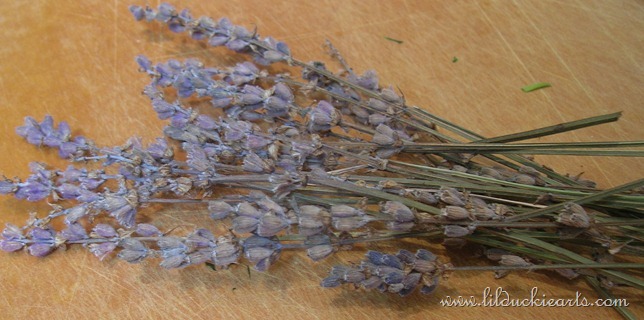 Start with some beautiful fresh or dried lavender. Boil with water and sugar.. Let it steep like tea for a good 15 minutes.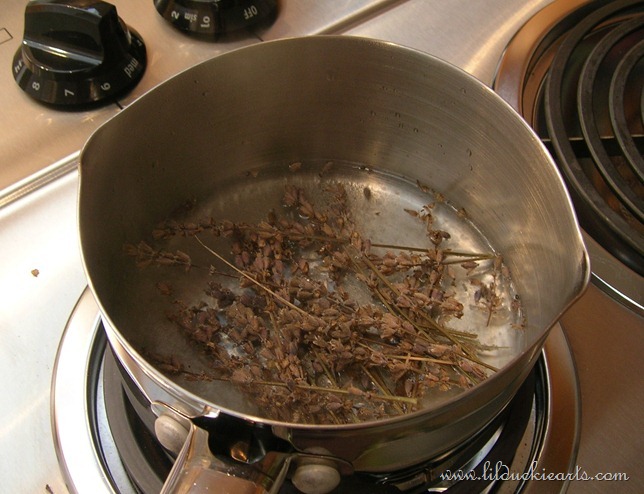 Add the good stuff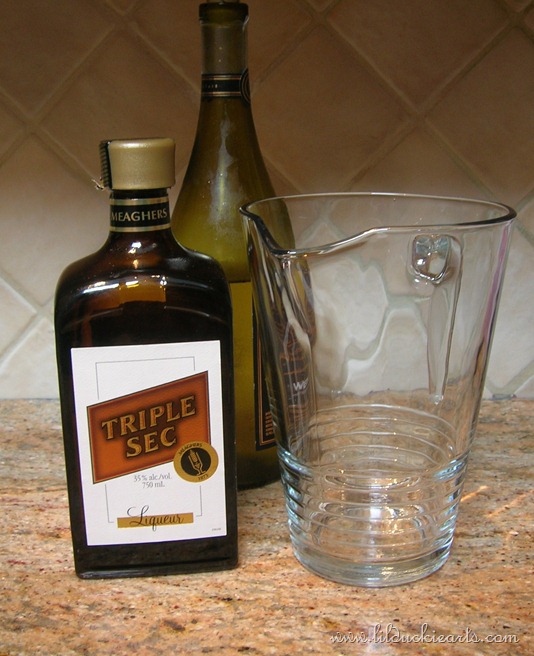 Strain your lavender syrup into your wine concoction.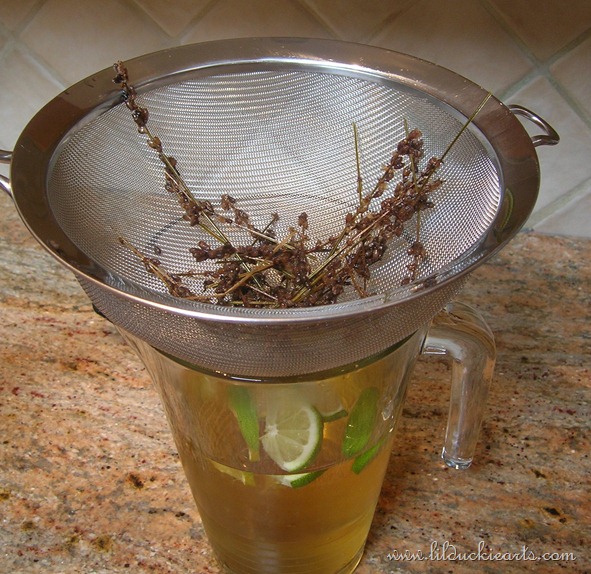 Sippity sip all day long. Find a patio, back yard, driveway on which to sit and enjoy some sun.
Lavender Pear White Wine Sangria
Source: A Lilduckie Arts original

1/4 cup water
1/2 cup sugar
30 sprigs fresh or dried lavender (or a good handful), stems removed
1.5L white wine (2 750mL bottles)
4 oz triple sec
1 cup lemon lime soda (optional)
1 lime, cut into rounds
1 pear, cored and sliced into spears

Add water, sugar, and lavender to a small pot. Stir over medium heat until it comes to a simmer, and the sugar is dissolved. Remove from heat and let lavender steep for 15 minutes.

Meanwhile, pour wine, triple sec, and lemon lime soda into a large pitcher. Add lime rounds and a few pear spears, reserving some for the glasses.

Strain lavender syrup into the pitcher, and chill for 2 hours.

Serve over ice with a pear spear.