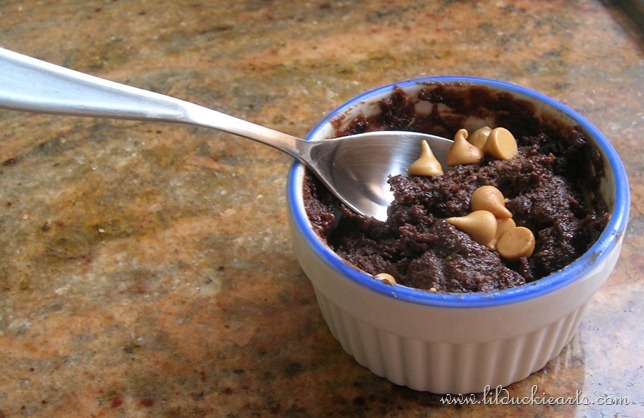 Do you remember my 3-minute Mug Brownie?  Here's a fun version for you!  I downed it tonight with the help of a lovely glass of local rosé from a little winery across the street from my parents' farm.  Delicious delicious chocolate and peanut butter together again.  And so easy to whip up when you feel a craving come on.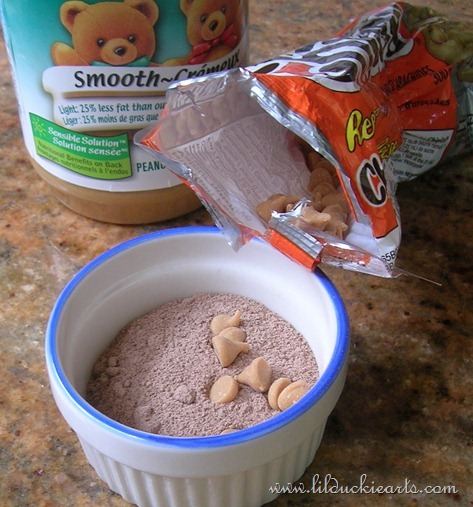 Creamy peanut butter, Reese's Chippits (peanut butter chocolate chips), and lots of fudgy-rich chocolate.  Yum in a dish.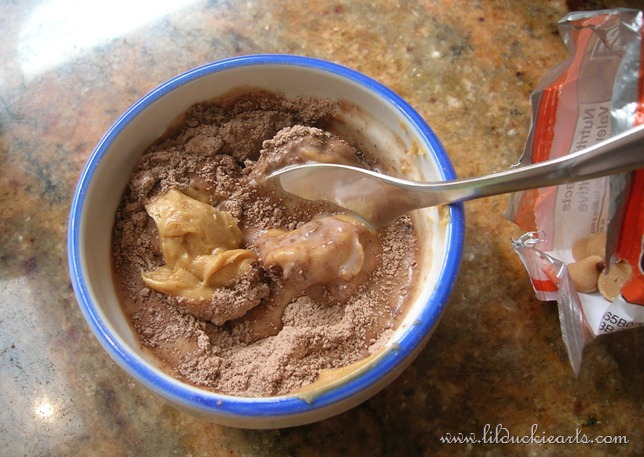 Melt the peanut butter a bit, then stir it up.  Microwave and you're done.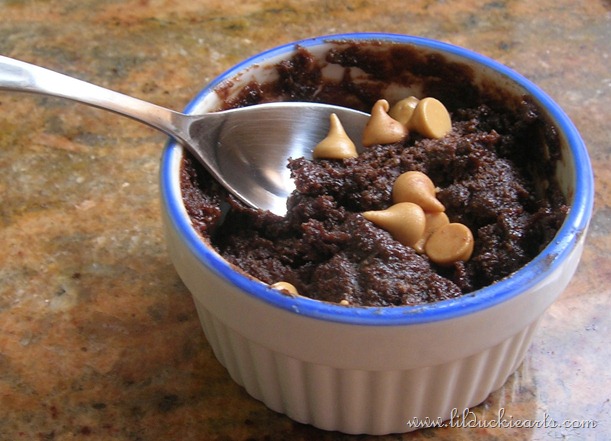 3-Minute Single Lady Double Chocolate Fudge Brownie
Adapted from The Family Kitchen

2 Tbsp. flour
2 Tbsp. brown sugar, packed
1 Tbsp. cocoa
pinch of salt
2 tsp. canola oil
1 tsp. creamy peanut butter
1 Tbsp. milk
10 or so peanut butter chocolate chips

Mix dry ingredients really well and them to a microwave-safe bowl.
Plop in peanut butter, oil, and milk.
Heat for 15 seconds to make the mixture easier to stir
Stir together, then add the peanut butter chocolate chips and stir until combined.
Microwave for 45 seconds.