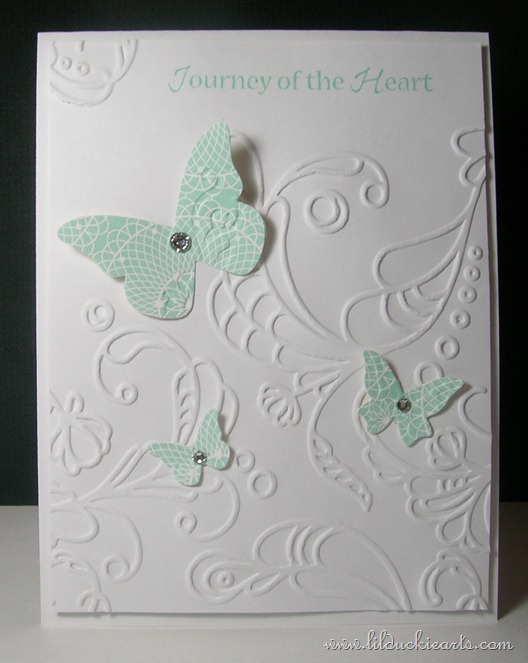 Heyya!
I went back to playing with layered white on white. It makes me happy, kind of like how clean counters and a full fridge make me happy. I love the clean lines and touch of colour that the Pool Party DSP offers here. Top it off with a little gem and you're done.
What else is new? The sun is shining, and we're gearing up to finally use our swimming pool! Since the hot summer season is so short here, we need to take advantage of it as much as possible. Really we only get a few weeks of really decent hot weather, but the pool's heated, so we'll be using it when it's sunny and 20C.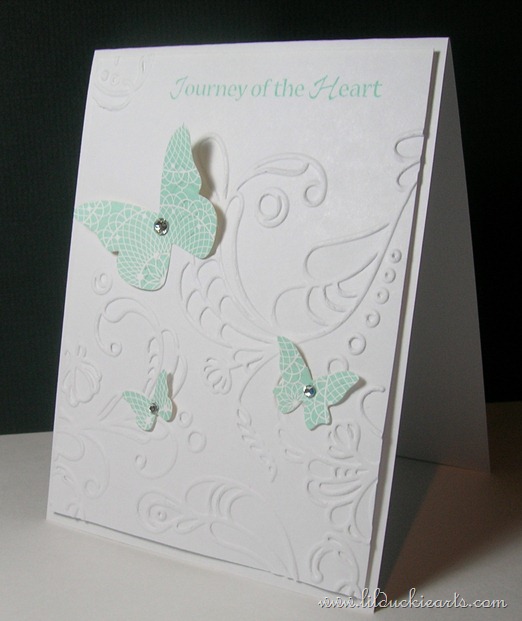 I liked this card so much that I decided to make a little set of them.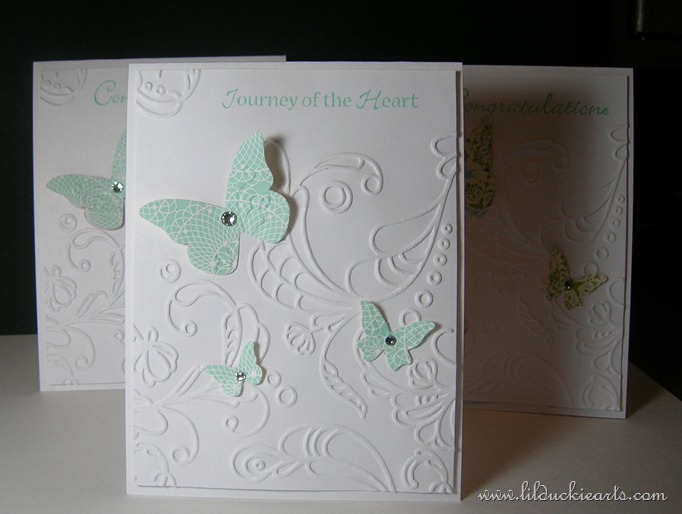 And some with a splash of Lucky Limeade. This would make a perfect wedding or retirement card.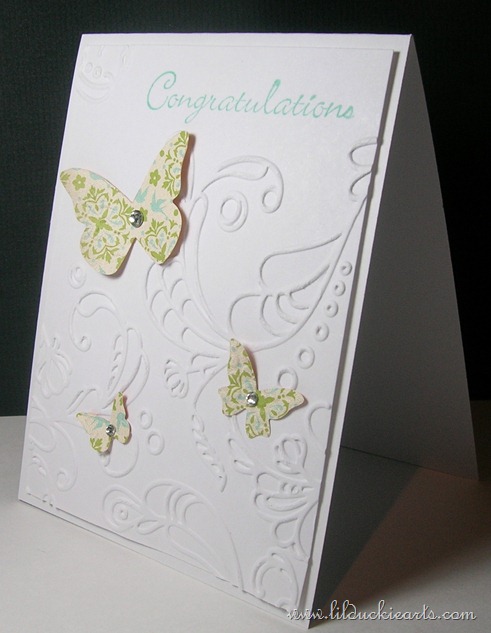 Materials:
Whisper White Cardstock, Pool Party Classic Stampin' Pad, Gems, Big Shot with Beautiful Wings Die and Elegant Lines Folder