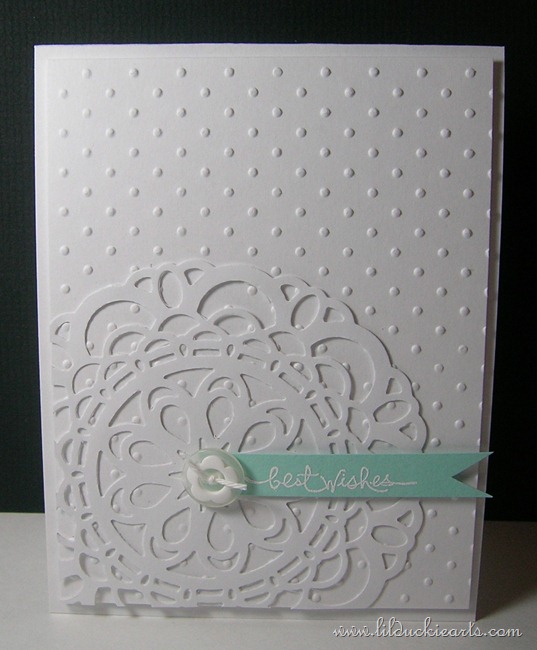 Hello, hello!
We just moved! Into a house! Life is a little bit crazy-town right now, with all the unpacking and baby wrangling going on here. There's a whole lot to be organized and put away into good spots, rather than the "for now" part of the living room. One exciting part – I have a bigger craft room! We've used a great big living room as my craft room, which is nice because it has all kinds of cupboards for storage. I'll be able to sew in there too.
I recently (before the move) taught a "White is Nice" card class where we used a whole lot of – you guessed it – white! I just love how clean and crisp they are, creating a very elegant look. Pretty, right?
I tell ya though, that Paper Doily die.. man oh man is it ever a lot of work. I spent a good chunk of time popping out all those little holes. It probably won't make an appearance in a class again unless my students request it. I felt bad for them having to do 3 of these!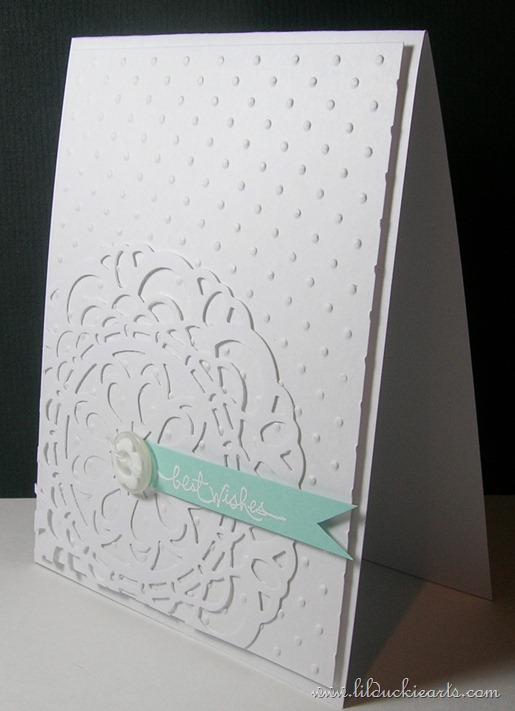 Materials
Whisper White and Pool Party Cardstock, Big Shot, Paper Doily and Perfect Polka Dots dies, Versamark ink, White embossing powder, White button (disc), and white baker's twine.