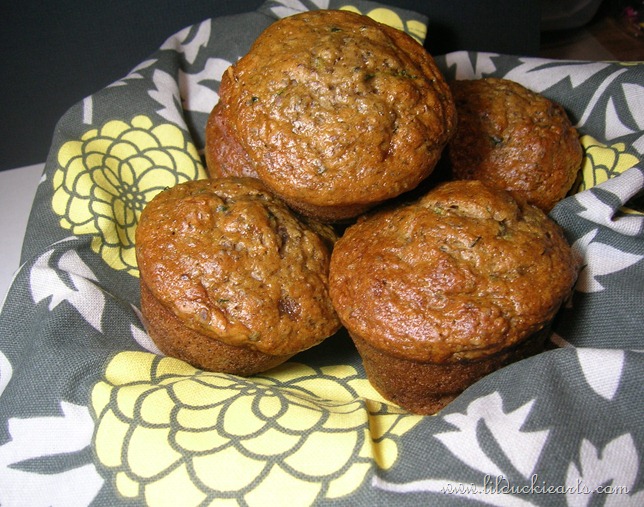 Delicious, delicious muffins. Healthy too. Did I mention that healthy part? Yeah, there's flax! And zucchini! And banana! All good stuff. No oil, and only skim milk, which you can switch up for almond or light coconut milk if you prefer.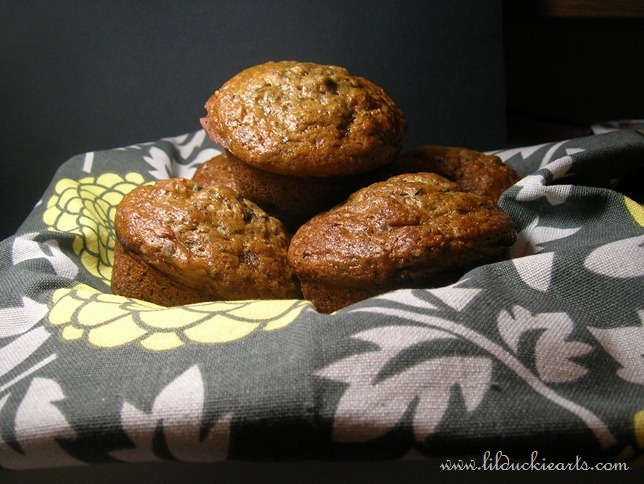 I had to make these muffins during L's naptime, which I was very lucky to get today. I'd been craving these babies for a few months now. I'll admit, I had to listen to a bit of screaming as I scooped the last few into the muffin tin and popped them into the oven. The things she deals with, eh?
These muffins are ridiculously moist and delicious. Don't skip out on the kosher salt. It's necessary. Finer salts just won't give it the same kick throughout.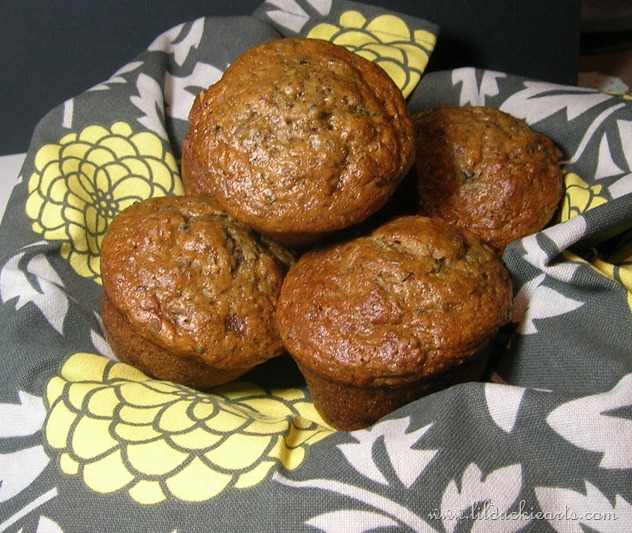 Banana Zucchini Flax Muffins

Makes 12 muffins – about 150 calories each
Source: Adapted slightly from Shutterbean

1 3/4 cup flour
1/2 cup ground flaxseed
3/4 cup lightly packed brown sugar
2 teaspoons baking soda
1 teaspoon baking powder
1/2 teaspoon kosher salt
1 teaspoon cinnamon
1 1/2 cups grated zucchini (ok to use frozen grated zucchini if you have leftover)
1/3 cup mashed banana (about 1 large banana)
3/4 cup skim milk
1 large egg
1 teaspoon vanilla extract

Preheat oven to 350F. Lightly spray muffin tin with non-stick spray.

In a large bowl, mix together flour, ground flaxseed, brown sugar, baking soda, baking powder, kosher salt, and cinnamon. Mix with a whisk. In a small bowl, lightly whisk together the milk, egg, and vanilla extract.

Stir the mashed banana and zucchini into the flour mixture. Pour in the milk mixture and stir until just mixed. Do not over-stir; lumps are fine.

Divide the batter evenly among the 12 muffin cups. Bake for about 25 minutes – until a toothpick inserted into the middle comes out clean. Let cool completely, then remove from the tin. Muffins store at room temperature for up to 3 days, and freeze well.