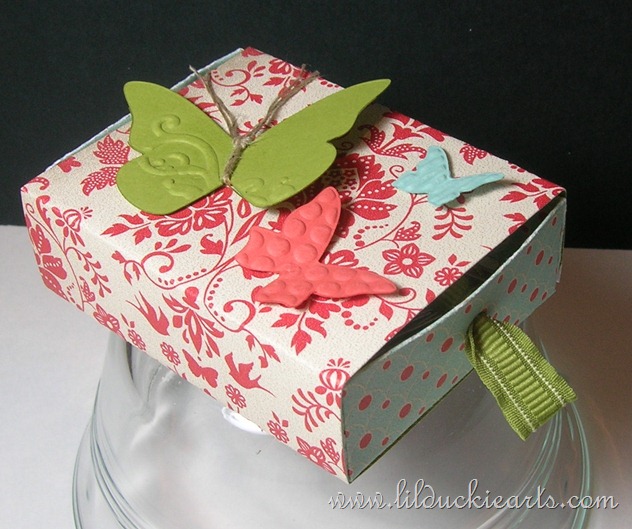 Heyya!
It's a crafty project! And useful, to boot! You could put little candies in this matchbox and give to a friend – or eat and refill. Me? The candies didn't make it that far. I'm using this to house my various paper clips and other such paper attachment type thingamos. It looks pretty cute sitting there being useful on my desk.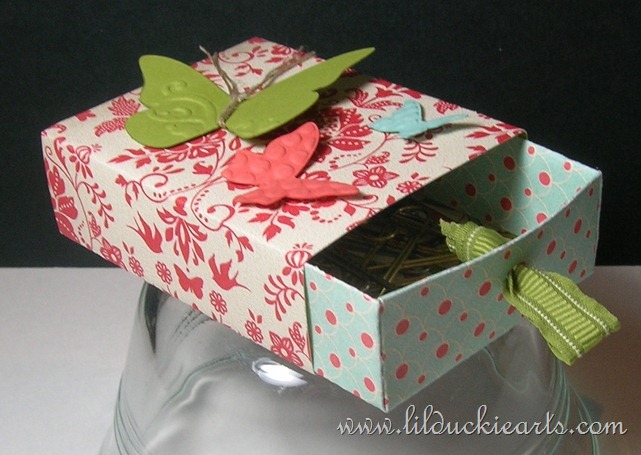 It's very easy to make, and I'm really quite fond of the little ribbon pull. So much easier to open that way. I've used the awesome Everyday Enchantment DSP from the Sale-a-bration catalogue. It's my very favourite item in there, and that's saying a lot since it has to compete with some pretty darn awesome stamp sets!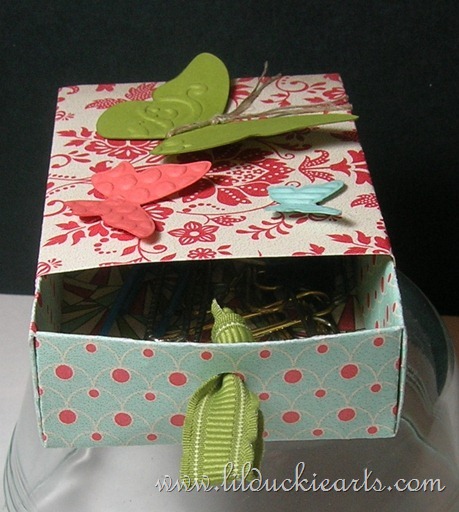 You cut out the matchbox using the Bigz XL die, assemble, then punch a hole in one end of the "drawer" part. Tie a piece of folded over ribbon in a knot and slip one end through. You could use adhesive to stop it from moving around at all, but I didn't bother. Add some super cute Beautiful Wings butterflies, and you're set!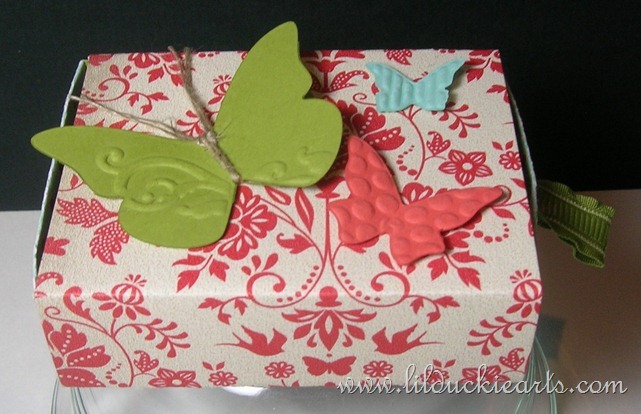 Colours used: Lucky Limeade, Calypso Coral, and Pool Party. I've also used the Lucky Limeade ruffled ribbon, and a piece of Linen Thread.