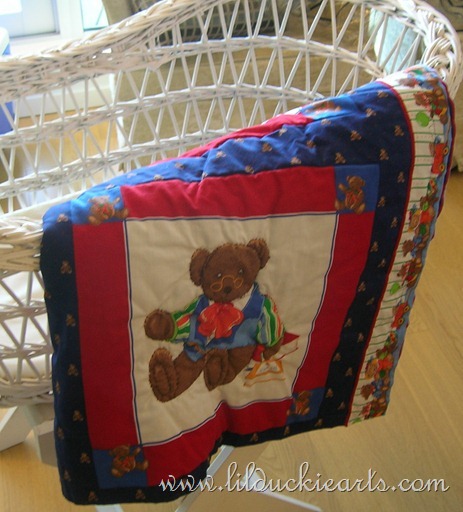 Hi there,
Yep, this quilt took 16 years to make – I'm not even exaggerating. It might have been 16 1/2 years, even! When you look at it, it doesn't look all old and dated, or maybe I have my rose-coloured-mommy-to-be glasses on?
It's a quilt that has a bit of a back story. You would too after that long, although a lot of it is closet time (sad face). Back when my sister was born – we're talking July 1995, my grandma made her one of these quilts, which requires a heck of a lot of hand stitching. Poor grandma's thumbs. Anyways, she figured I might like one to make for a future baby or something, since I enjoyed the whole arts and crafts thing. I was only 12 at the time and got about half-way through the project one summer before it got pushed to the back burner (the top shelf of my closet).
I dug out the quilt a few months back and decided it was time to finish up the project. Many hours of hand stitching later (my poor thumbs this time!), and it's finished! It's had a good bath too.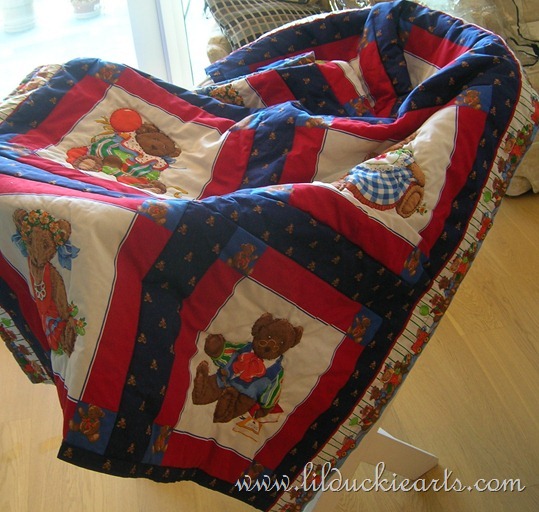 Here it is.. Totally not quilted at all. I'd call this a cheater's quilt, but I know how much work actually went into it. It's all one piece of designer fabric, with a layer of batting. Grandma machine stitched along many of the vertical and horizontal lines. After that, we've hand stitched all around each of the teddy bears to give it that quilted look. Fun!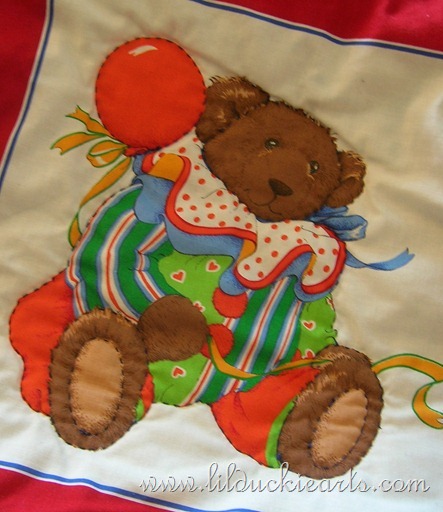 So it's sort of 90's-esque, but not overly so. It'll probably serve as a great play mat before it's ever used as a blanket.