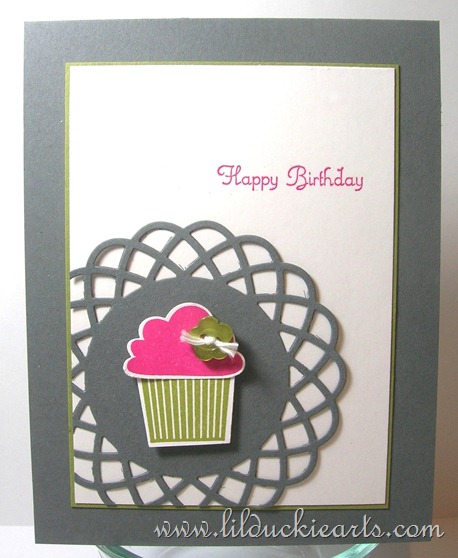 Hi hi,
Busy week. You too? I've been good with getting "me" things done before baby comes. Dentist, eye dr., hair done did, car maintenance.. whew! I even taught a class and have one more this weekend.
So meet today's card. We've got Basic Grey, Melon Mambo, Old Olive, and Whisper White all working to make beautiful things happen here. You could easily swap out the new Stampin' Up! doily die for the one I used here, and it'd look fabulous. I have plans to try that out.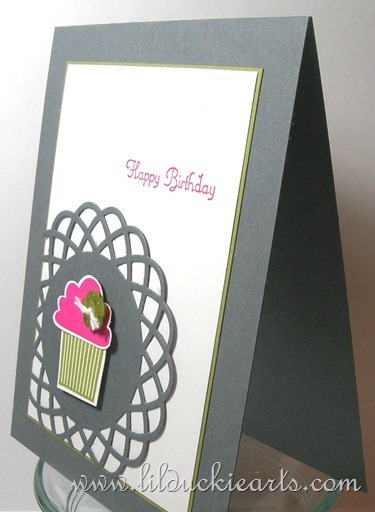 I made crème brulée last night. Am excited to use my torch on it tonight and give it a try. Hopefully it turned out. I was really having a hard time getting the custard to set – the egg yolk to cream ratio seems low.
Cheers,