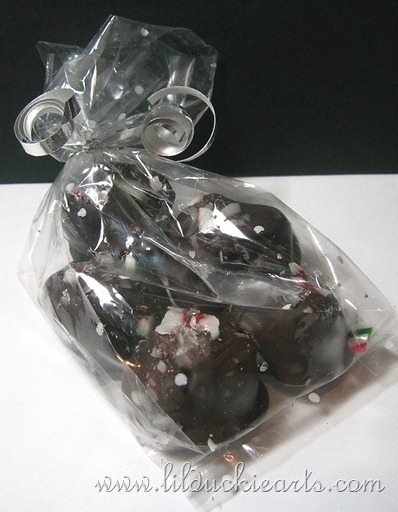 Happy 2012 to you!
It's been an amazing year for me. Lots of crafting, cooking, a trip to Mexico, a baby on the way, much time spent with friends. This makes for a year that I can appreciate and look back on with fondness for years to come.
I've got some little treats for you. Now that it's the new year, I'm trying to eat a bit more healthily, but sometimes I need a little chocolate at the end of the day. Nothing fits that spot better than these dark chocolate mint truffles. They're a dark chocolate centre, covered in more dark chocolate, with crushed candy cane on top. This gives a subtle chocolate mint flavour that is melt-in-your-mouth-amazing.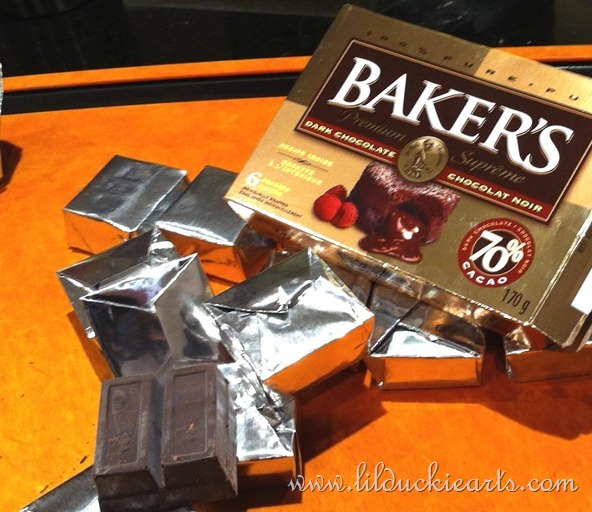 Start with a bunch of Baker's dark chocolate, or a good quality dark chocolate of your choice.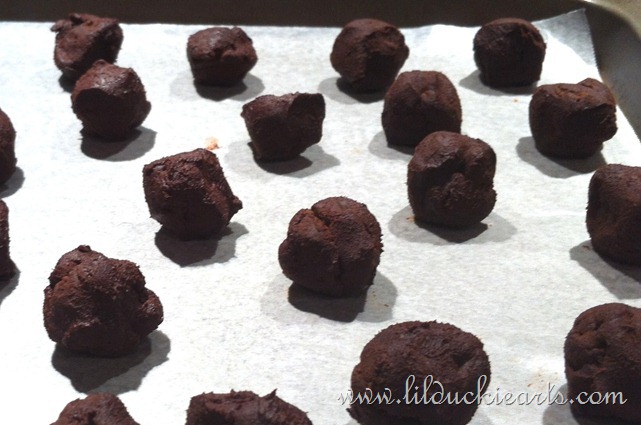 You'll melt that up with some whipping cream and butter. Allow to cool, then form into little balls.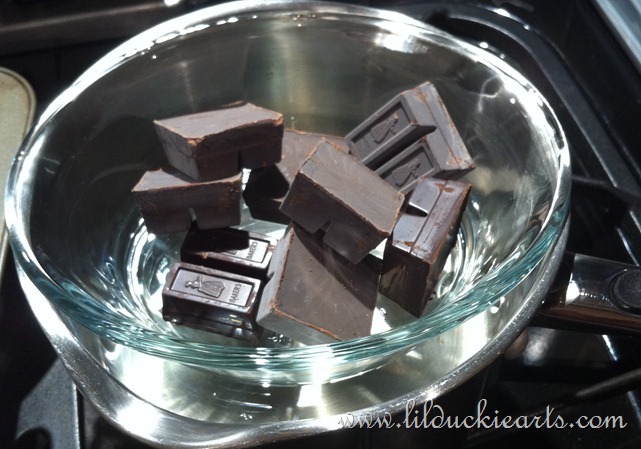 Using a double boiler (like my fancy glass bowl in a pot of water contraption?), melt more dark chocolate and dip in your truffles.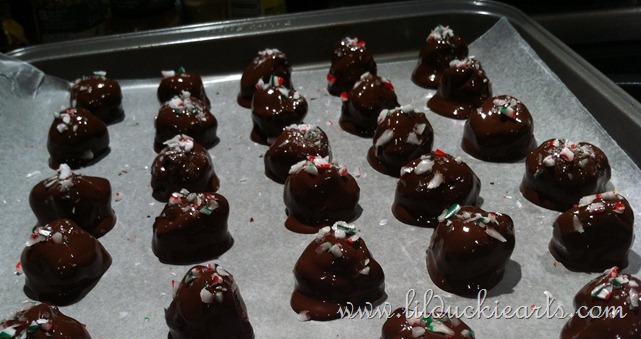 Set them on some waxed paper, top with crushed candy canes, and allow to cool (the freezer comes in handy here).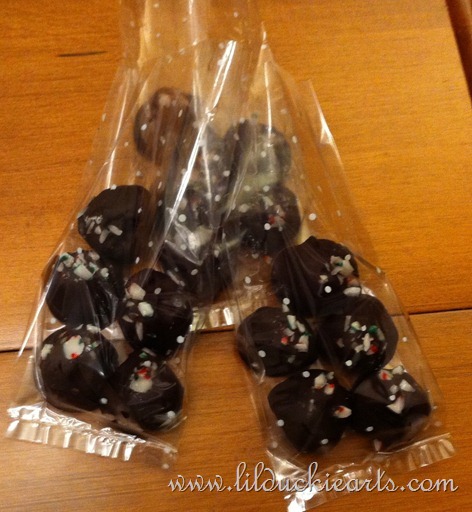 Package them up all nicely. Give as gifts, or horde for yourself.
Dark Chocolate Mint Truffles

Makes about 24 truffles

16 squares Baker's Dark Chocolate, or 16 oz dark chocolate
1/4 cup whipping cream
1 Tablespoon butter
1 crushed candy cane, or other toppings if you prefer, like chopped nuts.

Chop up 8 of your chocolate squares (save the rest for dipping), and place into a microwave-safe bowl. I like to use a chef's knife for the chopping. Add the cream and butter, and microwave on medium for 1 1/2 minutes. Stir until it's all nice and smooth.

Refrigerate for about an hour until you can shape it into balls. Shape your truffles and set them on a wax-paper-lined baking sheet.

Using a double boiler, melt the remaining 8 squares of chocolate. Using a fork, dip each truffle into the melted chocolate, and place onto your waxed paper. Top each of them with some crushed candy cane pieces. Place in fridge or freezer until set, then enjoy.

Store in fridge.