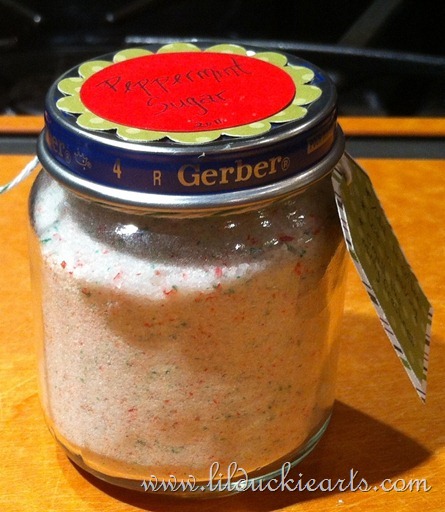 Happy Holidays!!!
I've had a really nice Christmas. All that food prep I was doing last week really paid off, allowing me to relax and enjoy all the parties and gatherings we went to. One of my favourites is our annual friends Christmas potluck and gift exchange. About 20 of us get together for magical Christmas fun. I brought a delicious French onion soup and the yummiest sticky toffee pudding. I'd be happy drowning in that stuff.
This peppermint sugar is part of a gift I gave to a dear friend. It's super easy to make, and smells fresh, minty, and wonderful. My recipe made about 3/4 of a cup, but you could easily just add more sugar and it would work out perfectly. Use it in baking, add to coffee… yum yum yum.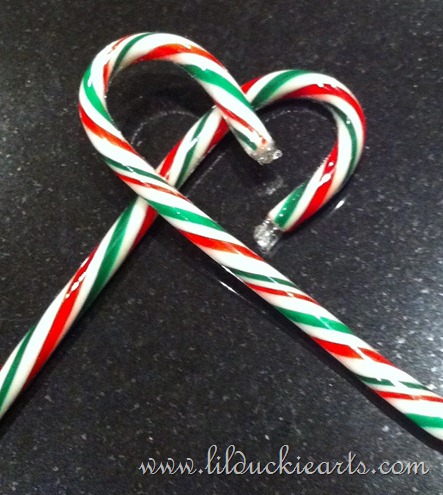 Start with your candycanes. Peel off the wrapping (duh), and break them up.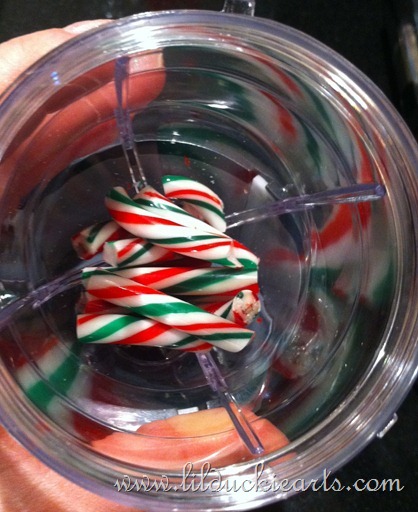 Pop them into a food processor, or a magic bullet. I used the grinding blade on my bullet, which worked perfectly.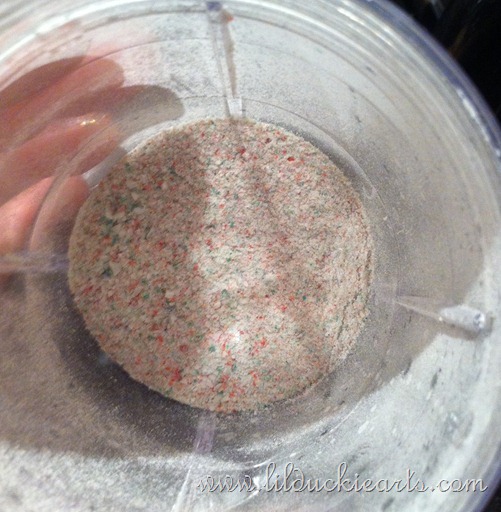 Pulse until you get the sized pieces that you want. You want it fairly fine for a sugar that you'd bake with. If this is way too fine for your tastes, you can pop those candy canes into a ziplock bag and smash carefully with a meat pounder.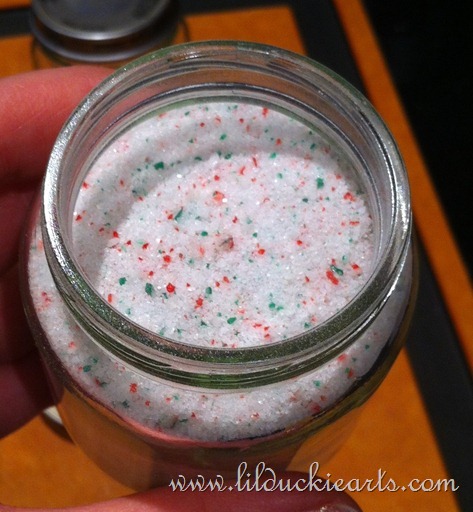 Add your sugar and mix to combine, then pour into our jar. I just used a baby food jar that I snagged from a recent baby shower (yes, they made us taste the stuff).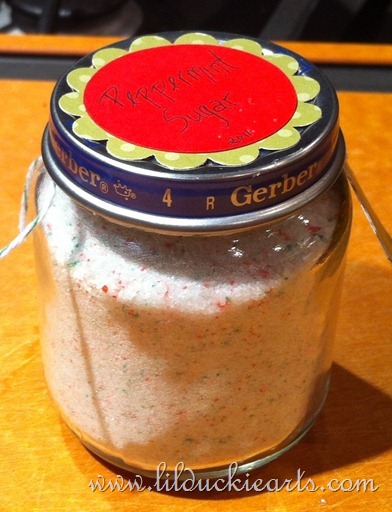 Make it pretty.
Peppermint Sugar

2 candy canes
3/4 – 1 cup sugar

Peel and break up your candy canes. Add them to your food processor or Magic Bullet with grinding blade. Pulse until the pieces are the size you want. Make it pretty fine for a baking sugar.

Mix in your sugar – you can add more if your jar's bigger. Fill your jar and add labels and tags to make it pretty.

Source: adapted from The Family Kitchen
Enjoy!