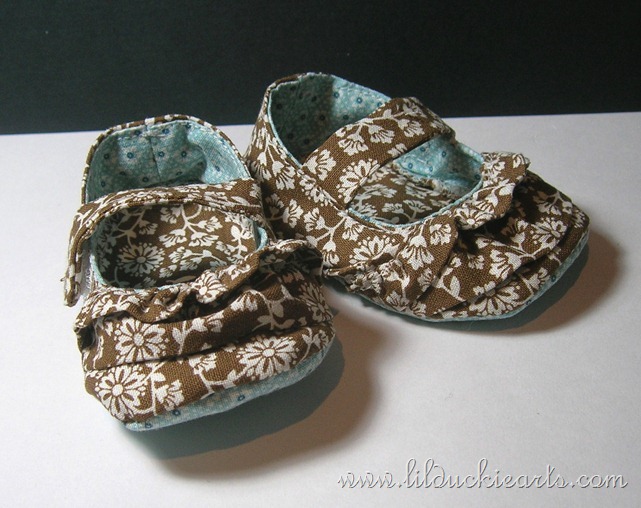 Hi!
I've been excited to share these little baby booties with you. I've adapted a few patterns to work for what I wanted, and I'm pretty happy with the result. Bonus – these weren't quite as frustrating to make as the first pair!
I do intend to post a pattern and instructions at some point – promise!
I'm excited to slip these wee booties onto our little girl, although I'm pretty sure they won't fit for the first 6 months or so. For now I can just look at them on a shelf.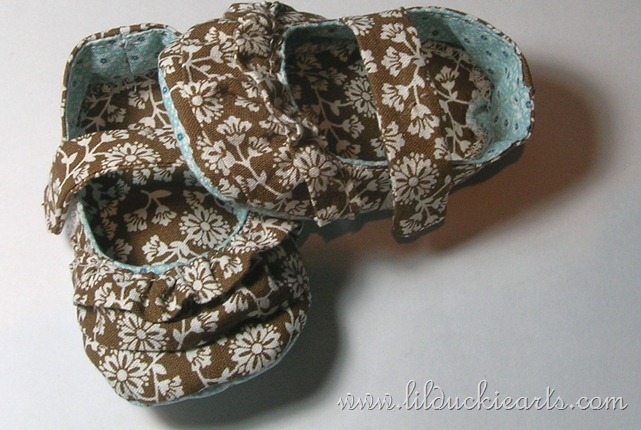 Warning: These take several hours to make. They aren't a project that you can whip up in an hour. I just try not to look at those $10 pairs of booties that I keep seeing everywhere because it's a bit depressing knowing that these would have to sell for a heck of a lot more to make my time worth anything. But that's OK! There's a really nice feeling of pride at making something yourself and having it turn out. Plus, Walmart doesn't have this cute fabric, or a fun little hairclip to match!