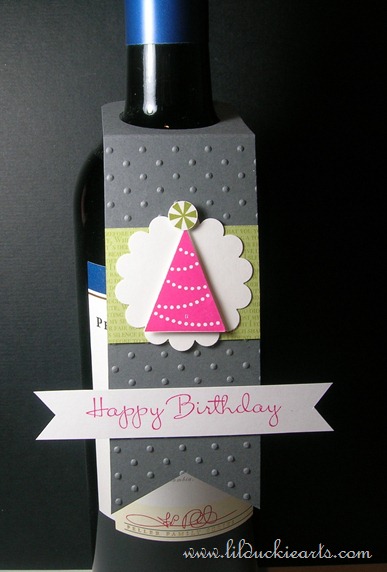 Hi there,
So I may not be able to drink a glass or two (or three) of wine whenever I feel like it right now, but that doesn't stop me from giving it as a gift from time to time. And let me tell you, I sure miss the stuff.. so gift giving is a far off second to actually drinking it..
So check out these funky wine tags I've made that turn a plain ol' bottle of wine into a fancy schmancy gift! They're super easy to make, and I've got some instructions/measurements for you.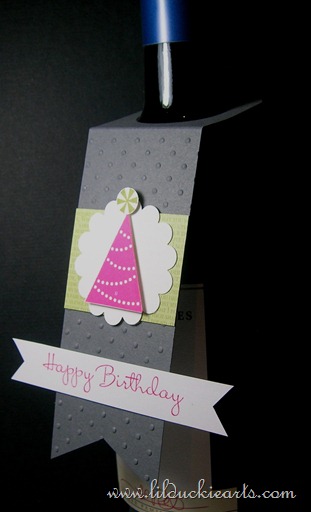 Bonus? You can make these for any occasion, dressed up however you like. Think fun bottles of liqueur for Christmas.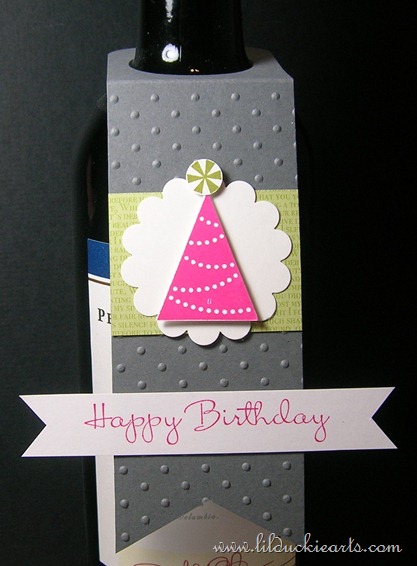 How'd I make them?
2" x 7" piece of cardstock.
Score at 2".
Punch at the top with a 1 1/2" circle punch.
Round top corners, and cut out triangle to make the bottom a bit fancier.
Now you can decorate it up however you like. Add ribbon, gems, buttons, punched images.. whatever you love. I've used an embossing folder to get the fun dots.