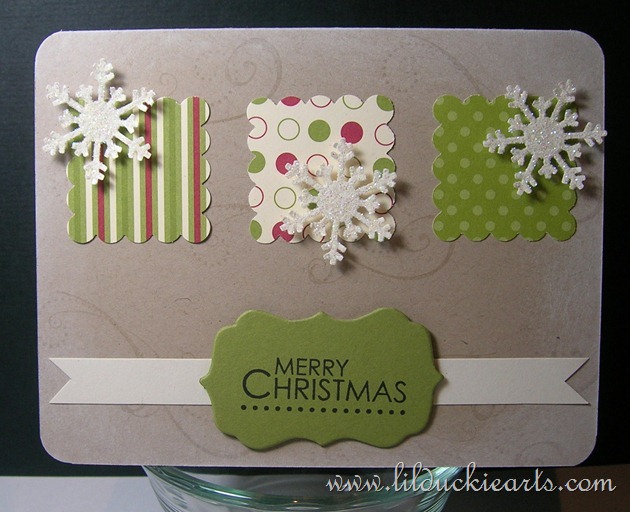 Hey there,
I have a question for you, dear reader. When you look at those scalloped squares behind the snowflakes, are they definitely presents to you? To me they're just scalloped squares, but to my quirky ladies in my class on the weekend, they were nothing other than presents. I kept hearing comments like "I can't get my present to punch out!" or "Which paper should I choose for this present?" Maybe having them be presents and not just squares amps up the cuteness power..? yes?
Anyways, this card was pretty simple. Start with some Crumb Cake cardstock, stamp the swirl in Versamark, and then sponge some Whisper White ink around the edges. Punch out your squares from various Christmassy DSP. Punch out the snowflakes and cover in glitter!
Then add your labels. Done!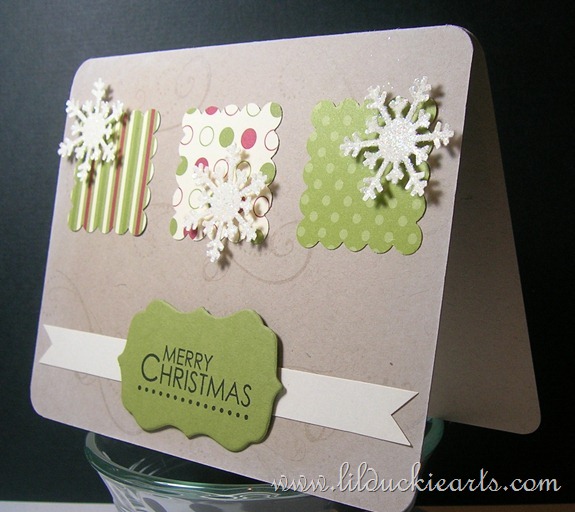 So.. are they presents?