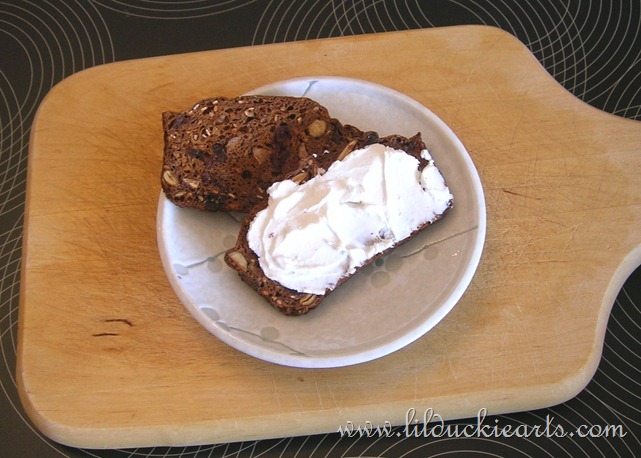 Hello, and happy Friday!
I promised a while ago that I'd share this awesome cracker recipe with you. They're very much like those amazing (and expensive!!!) Raincoast Crisps, and are easy to make – just like biscotti.
I make the full batch, and freeze a loaf for later. I get about 30 crackers per loaf, but you could probably put more time into cutting them and get a few more. Serve with brie or soft goat cheese like I have here.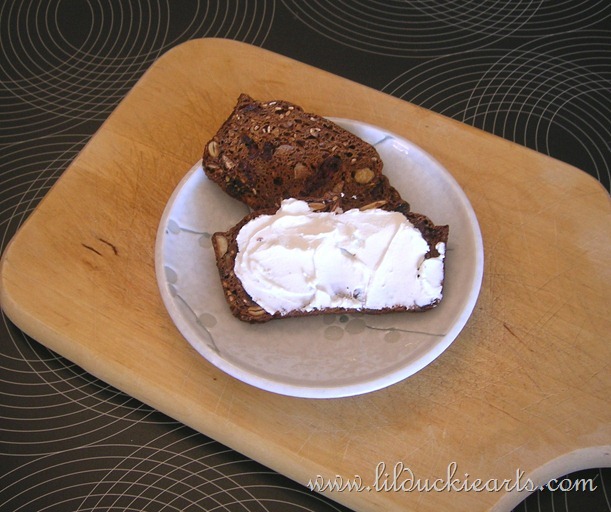 Homemade Cranberry Hazelnut Crisps

2 cups flour
2t baking soda
1/2 t salt
2c buttermilk
1/4c brown sugar
1/4c honey
1c craisins
1/2c chopped hazelnuts
1/2c roasted pumpkin seeds
1/4c sesame seeds
1/4c ground flax seed

Preheat oven to 350F. In a large bowl, mix the flour, baking soda, and salt. In a smaller bowl, combine the buttermilk, brown sugar, and honey. Stir gently into the flour mixture, then stir in the remaining ingredients until just combined. Don't over mix.

Grease two little loaf pans (I used 8 1/2" x 4 1/2" pans, but slightly smaller would be great), and divide the batter between them. Bake for about 35-40 minutes, until the loaves are golden. Remove and cool on a wire rack.

Once cool, I like to freeze my loaves. They're far easier to cut when frozen.

Preheat oven to 300F. Using a serrated or very sharp chef's knife, slice the loaf in the thinnest slices you can. Lay in one layer on a cookie sheet – not touching, and bake for 15min. Flip them and bake for another 10-15 min. Remember that they'll crisp up a bit more once you remove from the oven, so don't burn them.

Source: adapted from Dinner with Julie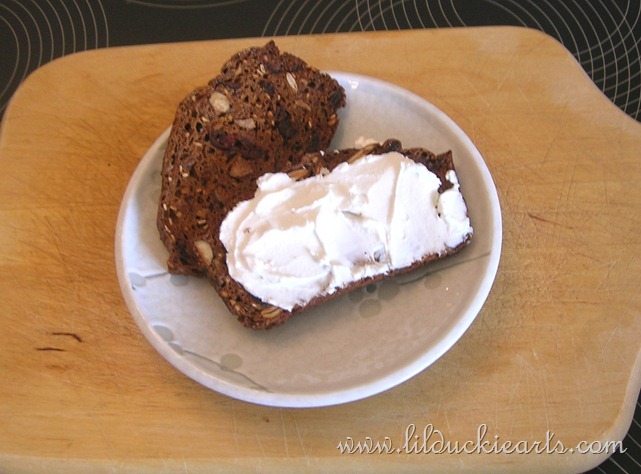 Enjoy!