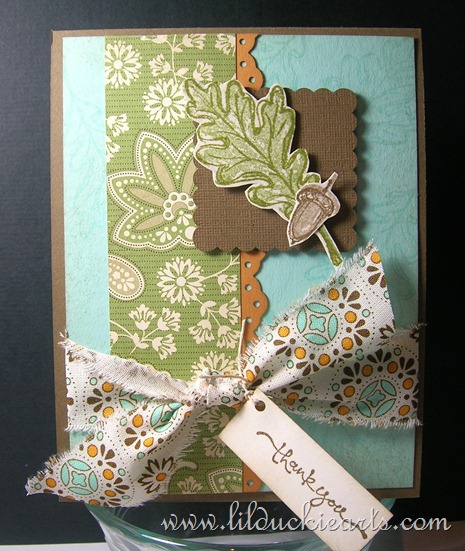 Hey there,
Do you ever have mega fitness days? I know I have lots of super duper couch potato days, but sometimes there are one of two little bouts of fitness mixed in. Today was especially active! I finally dragged myself to prenatal yoga, which involved a good hard walk there and back. This afternoon Nathan and I spent a good chunk of time practicing our frisbee flicks for ultimate. Fun! My arm is sore! It might fall off! (not really.. but maybe…). How will I write on the board while teaching?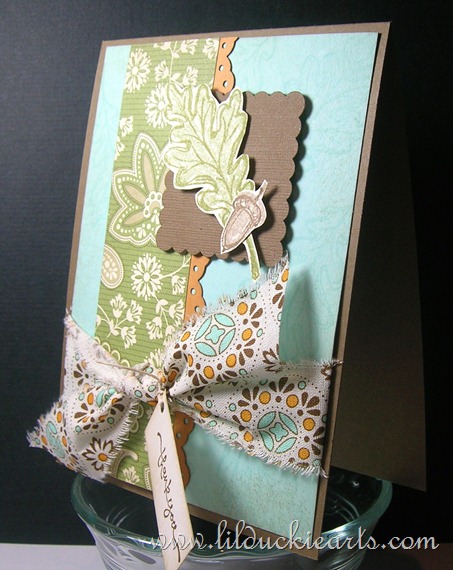 It's fall! The air's a bit cooler, the rain's on its way, but sometimes there's an amazing day or two of sunshine! To celebrate fall, I made some fall cards.
I used the new Gently Falling stamp set here, paired with Spice Cake paper and fabric. I love the effect of the strip of fabric used as ribbon here. Simply tear off a piece and tie it around your card.