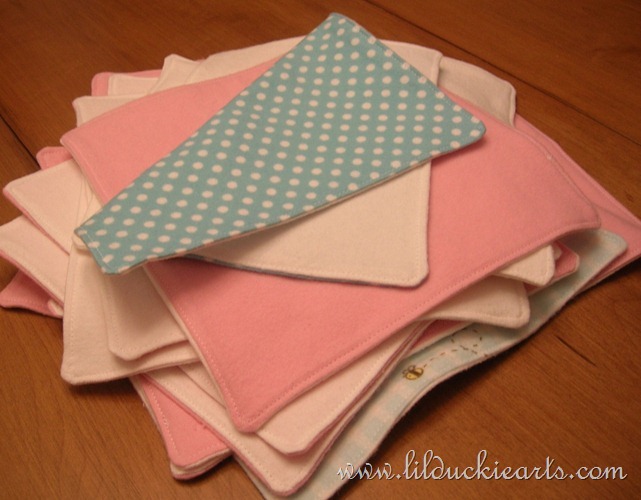 I'm watching The Biggest Loser, and I'm munching on a crazy delicious salted chocolate chip cookie. Bad Shauna. Now don't tell me you don't sit and munch on things while watching that show. I promise I'll exercise tomorrow!
Ignore my eating habits. Let's talk about these soft flannel baby wipes. I'm trying to avoid big decisions like choosing/finding baby furniture, so I did a little sewing project. At least, I thought it was little, until I decided to make 25 of these wipes! Whew. Still, they're easy!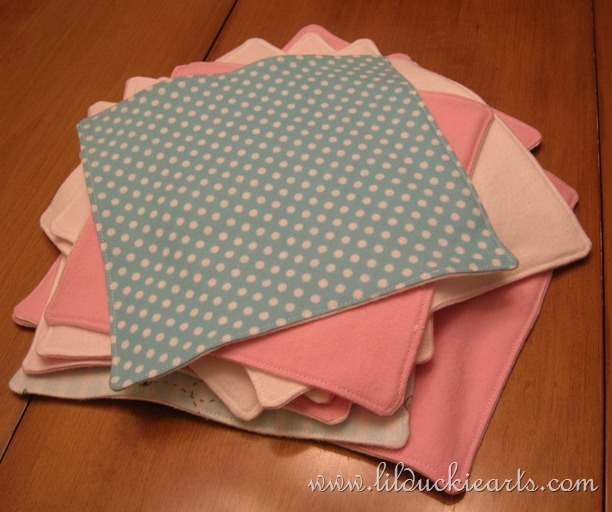 Our plan (at least so far) is to use cloth diapers and cloth wipes whenever we can, so I figured I'd make my own wipes. I just cut squares of 8×8" flannel, sewed around it inside out, left a little section so I could turn them right-side-out, then ironed and topstitched around. There's one little thing off my list.