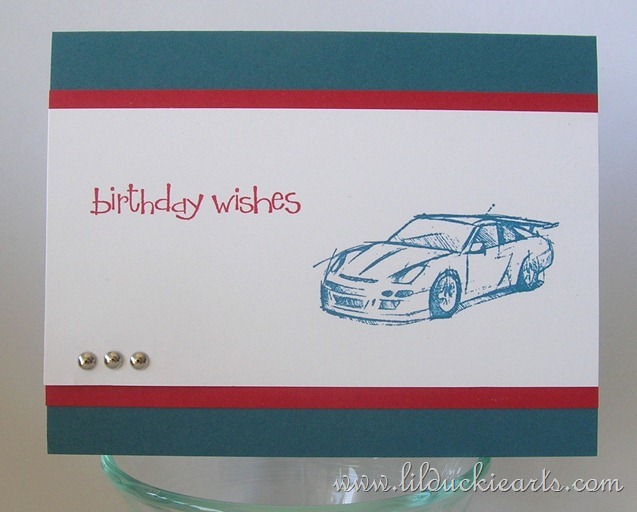 It's Canadian Thanksgiving right now, and let me tell you, it's been a busy one for us! 3 dinners and a lunch to attend. I keep having to remind myself to breathe. And my entire wardrobe officially does not fit. Time to get myself some super stretchy maternity pants! You see, moderation isn't something I've learned too well, and turkey, stuffing, and pumpkin pie are all just so delicious!
But hey, these cards, they're slim and sleek and manly. Totally un-Thanksgiving-ey, except that a guy will be totally impressed if you give him one.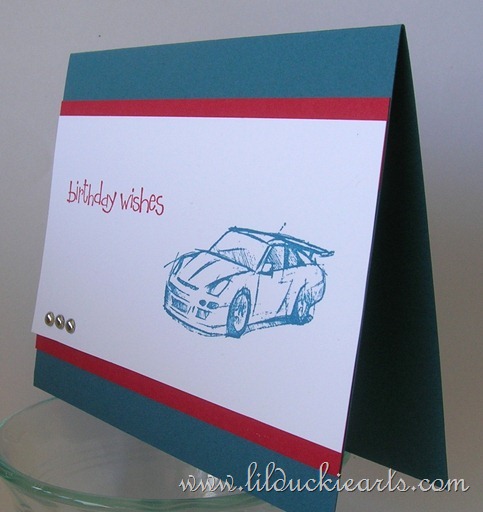 Again, the car's from the Need for Speed set (122715) in the new 2011/2012 catalogue. I'm hooked on it!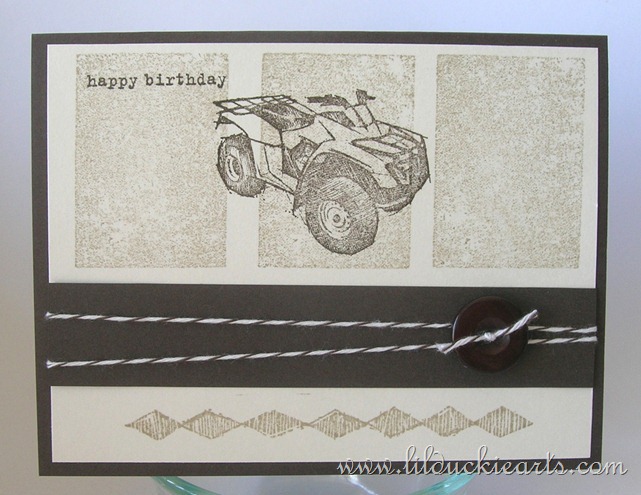 Does this card look familiar? I've used the exact same layout with a different stamp. I love how the quad is so rugged and burly there. It works well with the roughness of the background. Speaking of, I just used a clear block for my cling stamps to get those rectangles. Worked like a charm. To think I used to buy special stamps to get that effect!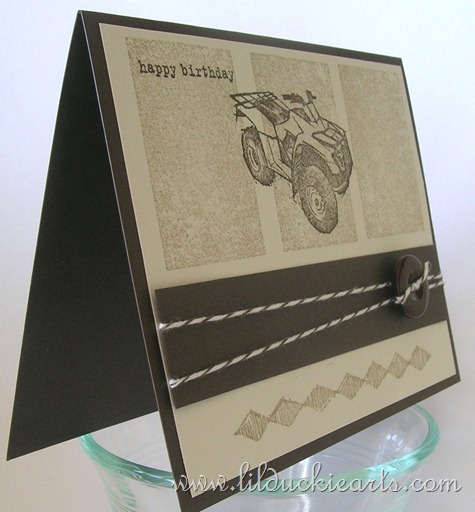 Isn't this baker's string great stuff? It also comes in white and Cherry Cobbler.
Alright, back to recovering from my food coma.