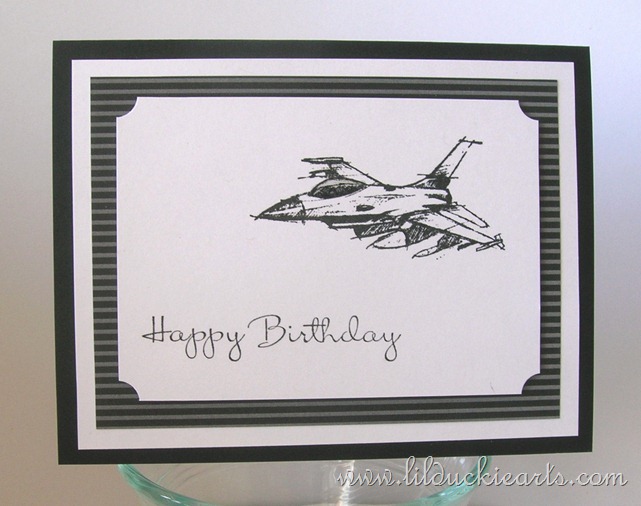 Hello, hello!
It's one of those days for me where my To Do List seems so long that I'd rather just ignore it and watch old episodes of Glee all day. That wouldn't be very practical, now would it? And oh my goodness, I also just want to eat cookies all day. I made some last night that I'm pretty convinced are the new Best. Cookies. Ever. Yes, that good. Salted Chocolate Chunk Cookies. Wow.
But hey, I have lots of cards to share with you today! And if I write that on my list, then I can cross it off and feel all accomplished, right?
These are a few cards from the masculine cards class I taught last weekend. I'm always running out of cards for guys.. probably because I prefer creating girly things. My imagination works a heck of a lot better when there are butterflies or flowers or girly colours or glitter involved. GLITTER! None of that here though. Clean lines. That's what boys like.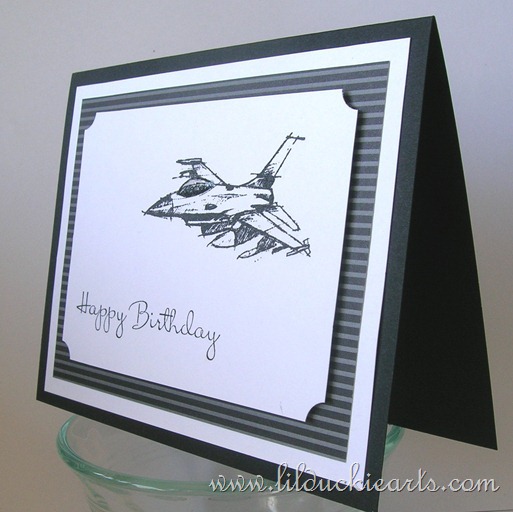 I absolutely love this card, but sure can't take credit for it. It's one I found in the Stampin' Up! vault and CASEd the heck out of (That means to Copy And Share Everywhere, in case you were wondering). It's something that makes my life so much easier sometimes.
The airplane is from the new Need for Speed (122715) set in the 2011/2012 catalogue. These stamps are perfect for guys of any age!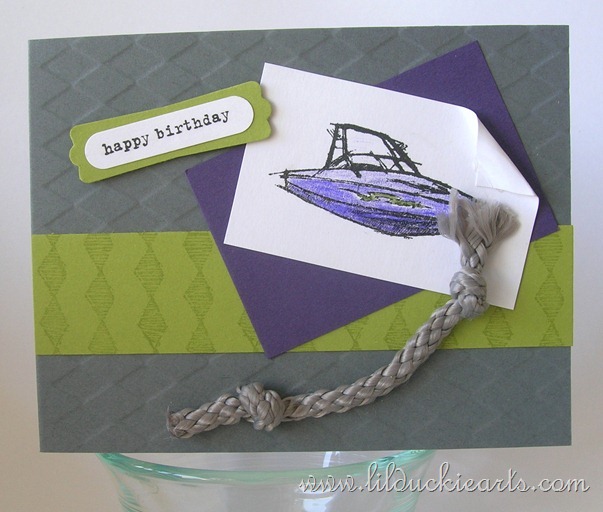 This card isn't exactly clean, but I had fun with it! The rope is actually from a shopping bag from some store in the mall. They're making very fancy bags these days!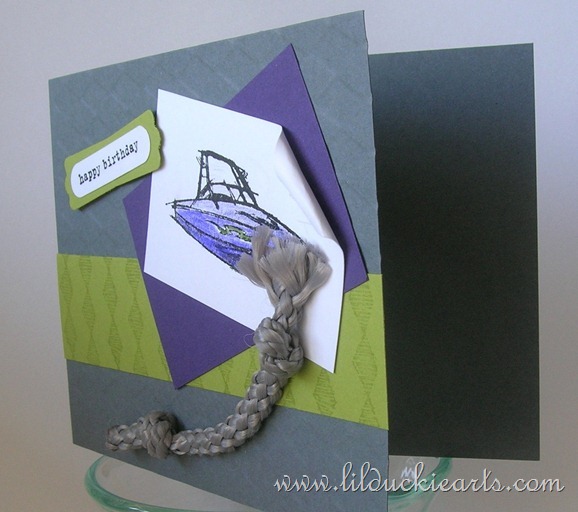 And one more for you: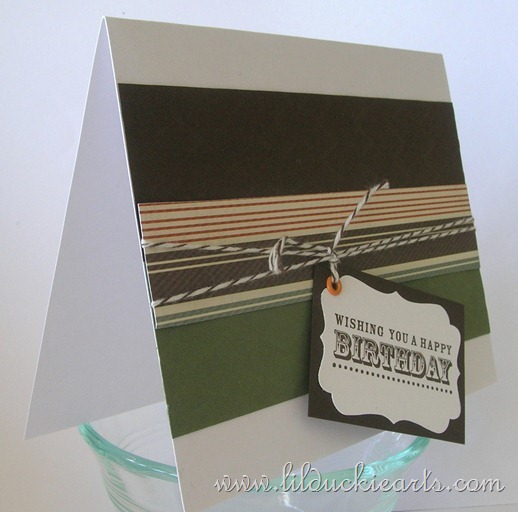 A very simple card, simply with cardstock, scrapbook paper, some baker's twine, and a tag. Manly, right?