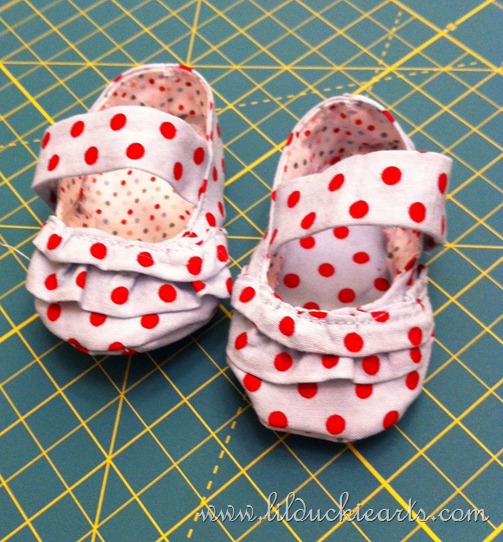 Hi there,
Meet the itty bitty baby booties.. aka the most frustrating thing I've ever sewn! These took me many many hours (I don't sew much!), accompanied by much cursing and seam-ripping, and accepting some of the mistakes as part of the overall "specialness" of the shoes. Le-sigh. They'll be better next time, if there is a next time. Luckily I used cute fabric, and the ruffles add to the mashed together look, masking some of the flaws.
Why ruffled Mary Jane shoes? Well, news: It's a girl! I'm so super stoked at how many girly things I get to jump into now. More booties? Perhaps. Little dresses? Yes please! Headbands and hairclips and bows and flowers? Oh my!
I used a mash up of two tutorials to make these: Tao of Craft for the main tutorial and straps (which I made too long), and Fleeting Thing for the pattern and ruffles.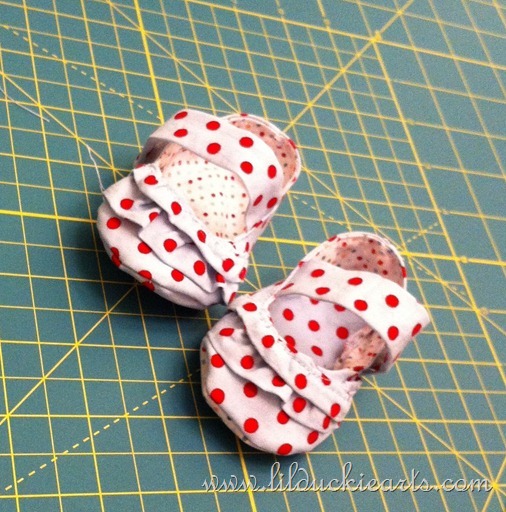 Wanna know the awesome thing? The fabric is from Stampin' Up! It was actually sold as a Christmas set of 3 fat quarters last year, and is now available year-round. (Item # 121715 – Candy Cane Christmas Designer Fabric). It's so perfect for non-Christmas items!
I'm a little bit in love with their stock of fabrics and how they match with the buttons, brads, inks, papers, etc. Love love love. I may have ordered multiples of some patterns

Cheers!