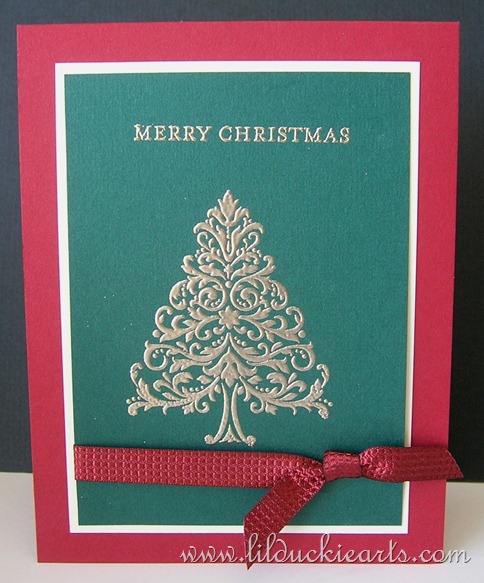 Oooops, I rhymed. How tacky. Or fun.. Do you think it's fun? I'm pretty sure that'd earn Nathan a major eye roll from me if he'd been the one to come up with the title. I like me some good eye rolls.
Totally off track. Back to the card. This is another one we made in my Simple Embossed Christmas card class. From the reactions, it was a crowd favourite. They love the silver (ok, it's pewter – a bit darker than silver) embossing and the classic Christmas colours.
You could do this one in 5 minutes, easy. And isn't that metallic ribbon gorgeous? Another new item in the current holiday mini catalogue.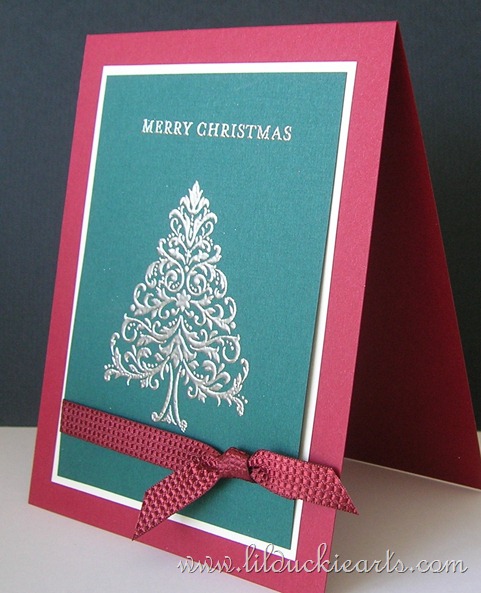 Cheers,