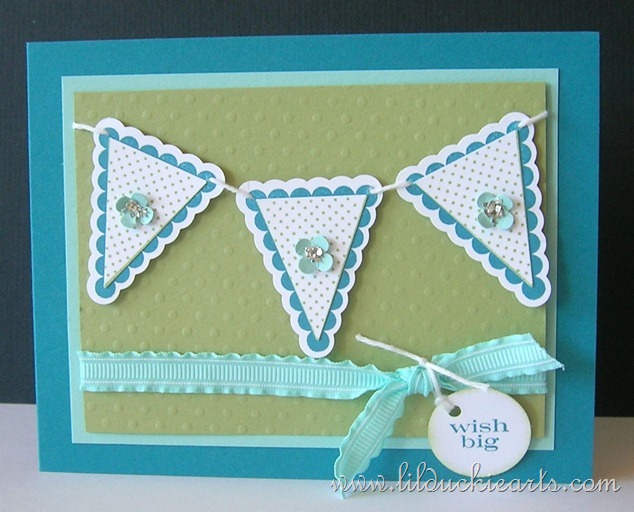 Hello, hello!
I have another marquise/banner card here for you. If it were meant for a special someone, you could always put the age in the middle of one of the marquises, instead of a flower.
I've used Island Indigo as well as Pear Pizzaz for the marquise design (squint really hard, and you might be able to see the green dots in the middle). I've also finally used some of my chunky glitter. I like the way it really catches the light, like little mirror shards.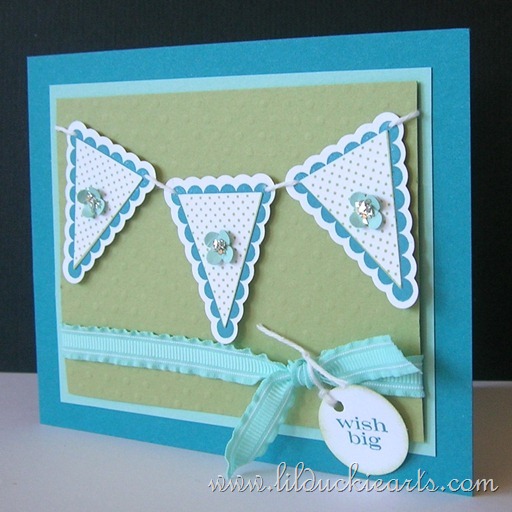 You need to whip out a sewing needle to help you get the twine through, but it's easy, and then, like magic, you have your own banner.