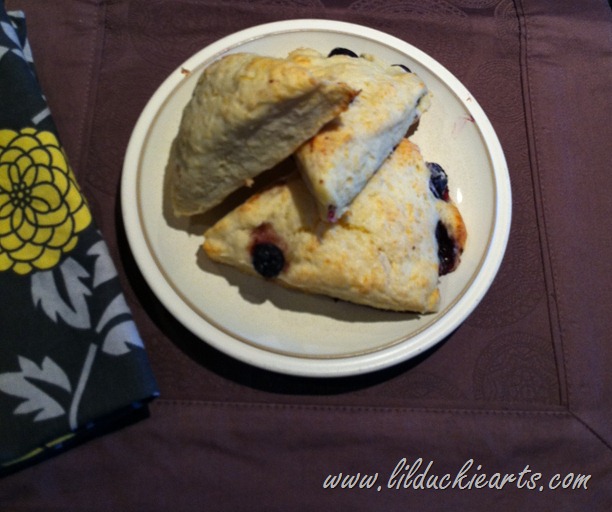 Hello, hello, hello! And a few more hellos. I hope that makes up for my absence.. and possibly for any future absence?.. it IS summer, after all, even though you wouldn't know it from the weather we've been getting in not-so-sunny Victoria.
But wait, I made scones for you! They're light and fluffy and delicious, and are lighter than a typical scone because of the use of cream instead of butter. I should try them with rolled oats next time.
I just love lemon in my scones, and I happened to have a big tray of blueberries that I thought would make a good addition to this batch. I was right. Strawberries would have been good too.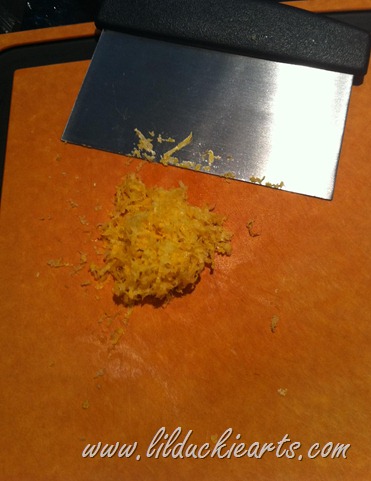 Get a good pile of lemon zest and add it to your cream.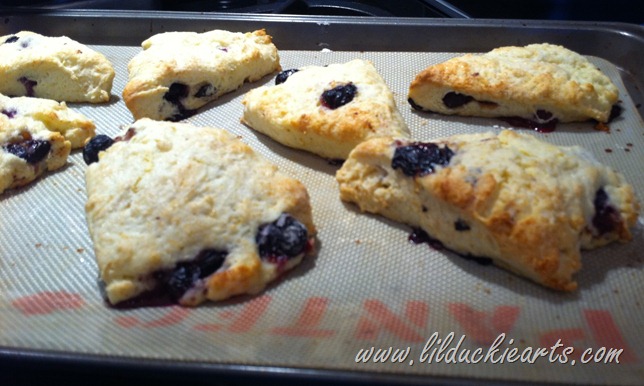 Yum.
Adapted from Dinner with Julie
Lemon Blueberry Cream Scones
Ingredients:
zest of a lemon
1c heavy cream
1 1/2 cups flour
2T sugar
1 1/2 t baking powder
1/2 t salt
milk or cream to brush the tops with (optional)
Sugar to sprinkle on top (optional)
1/2 – 3/4 cups fresh or frozen blueberries
Directions:
Preheat oven to 400F. Stir your lemon zest into the cream and set aside.
In a bowl, stir together the dry ingredients. Add the cream mixture and stir until just barely combined. Add the blueberries, and on a lightly floured surface, knead the dough a few times, then form into a circle about an inch thick.
Cut into 6-8 wedges and transfer onto a baking sheet lined with parchment or a silpat. Now you can brush the tops with milk or cream and sprinkle with sugar.
Bake for 15-20 minutes, until golden.
Enjoy!