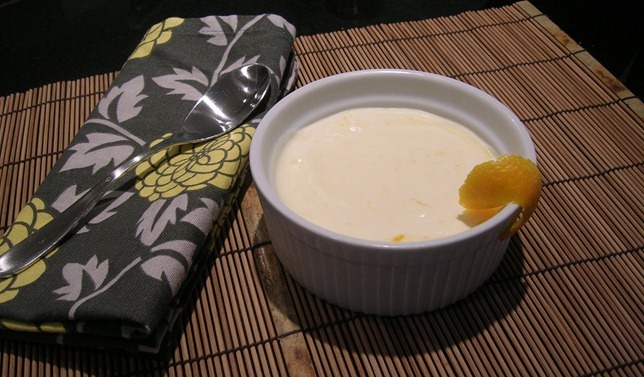 Hi, hello, how's it going? I hope you're good.
I am. I'm eating this right now and it's making me feel soooo good. Food shouldn't be a reward, you say? Don't worry, it's not. I haven't done anything at all exceptional today to deserve this dish of deliciousness.
I can't not share the recipe, and I absolutely can't not make this again.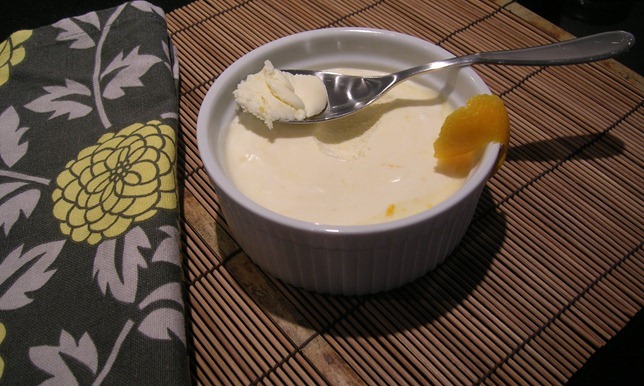 It's melt-in-your-mouth citrusy bliss.
Orange Mousse
Ingredients:
1 pkg (7g) gelatin
2/3 cup fresh orange juice
1 cup yogurt (I used 0% vanilla Greek yogurt)
1/3 cup sugar
2 T orange liqueur (optional)
Zest of 1-2 oranges
1/2 cup whipping cream, whipped to soft peaks
Directions:
In a small saucepan, sprinkle the gelatin over the orange juice. Let stand for 5 minutes. Stir over medium-low heat for 1 minute, until dissolved.
Transfer to a large bowl and stir in the yogurt, sugar, liqueur, and orange zest. Gently fold in the whipped cream.
Spoon into pretty little dishes (martini glasses look fabulous!) and refrigerate for an hour, or until set.
Enjoy!