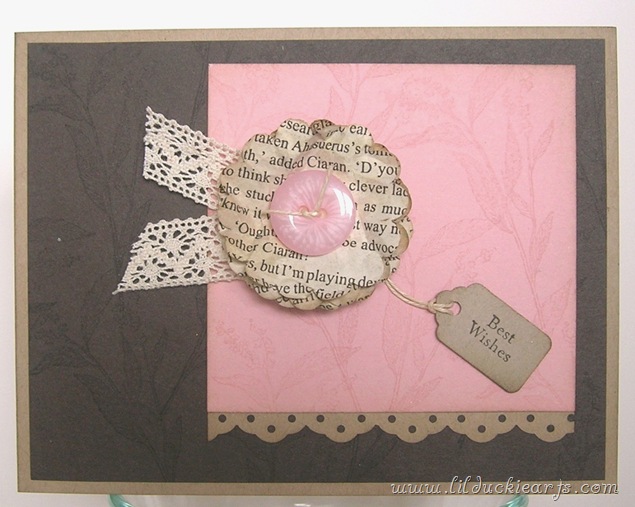 Déjà vu? Perhaps… or maybe you're just losing your mind.
I seriously think I am.
I forgot something at my cooking class EVERY SINGLE TIME!  That's memory-fail, if you ask me.  One night I even managed to leave my cellphone behind.  How is that even possible?  Thankfully I didn't leave anything important there on the last night..  just my last set of recipes, although I'd really like them back so I can make those yummy hazelnut rochers with rhubarb compote and anise crème anglaise again.  You want me to, too, right?
Anyways, the point to all this is that you've seen a variation on this card before.  It's not just a trick of the brain.  This guy's just got some extra lace, a different border punch, and a different flower.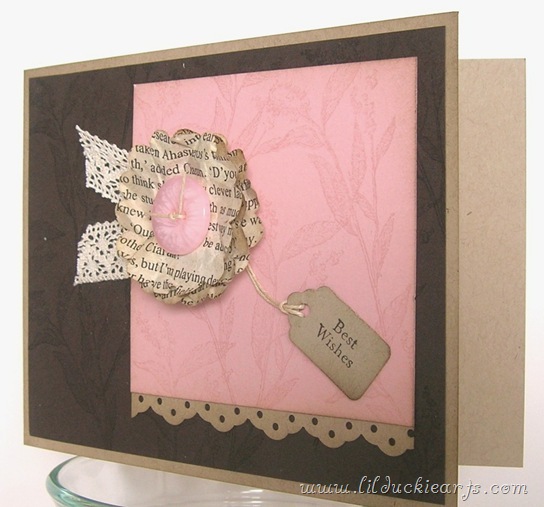 PS: I hope you have lots of sunshine too!