I'm pretty excited about my new class schedule for May and June.  There are lots of fun ones on there (in my opinion)!
Check it out! Click on the image to enlarge it.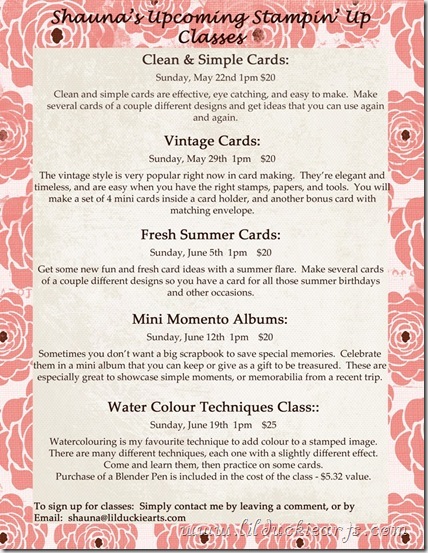 I'm really looking forward to the Clean and Simple Cards class, and the Fresh Summer Cards.. oh, and the album!  I'll have a sample to show you soon.  oooh, and water colour techniques.. Ok, I'm looking forward to all of these classes!
Just leave a comment or email me to sign up.