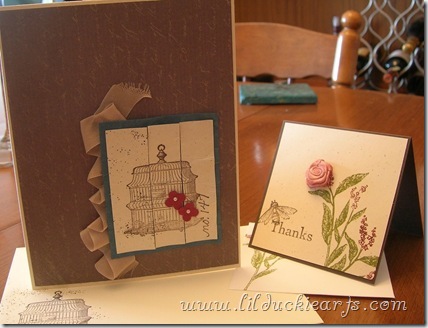 I spent a whirlwind day at the Stampin' Up! Regionals in Vancouver, along with 300 other keen Stampin' Up! demonstrators.  It was an incredibly rejuvenating experience, getting me all excited about their products again, not that it took much.  They have such good quality products.
We got to work on make and take projects throughout the day.  Above are a couple that i actually finished.  Aren't they cute?  Everything was using the same stamp set. 
Here's a glimpse of our group's crafting table.  We have our priorities straight: chocolate.  Lots of it.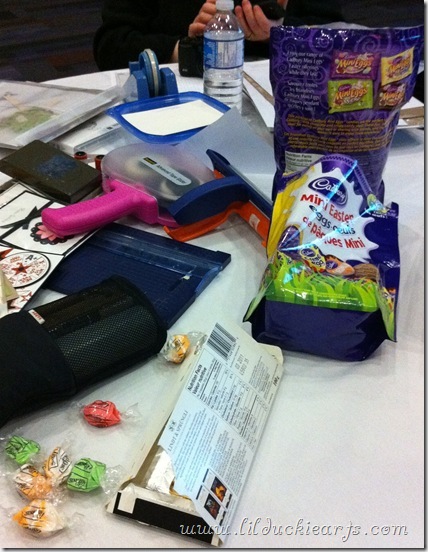 I didn't participate in the card swaps, but some lovely ladies still gave me their crafted items.  Check them out: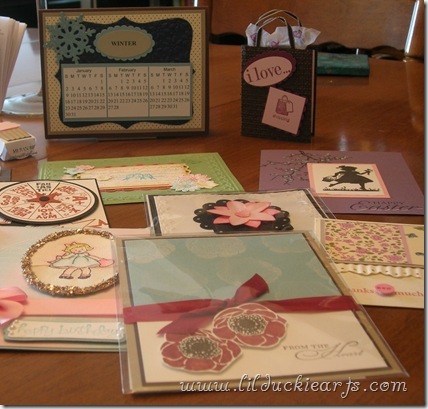 Everyone's so talented.  There's also a picture of me with Shelly Gardner (S.U! founder), floating around somewhere.  Of course it's on someone else's camera, so I may never see it ;-)
Check out the cool banner we made!  It was pretty easy to make and is stunning – in my opinion.  I've stuck it up in my craft room.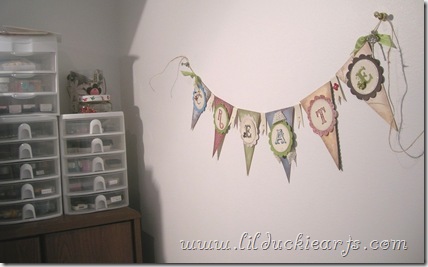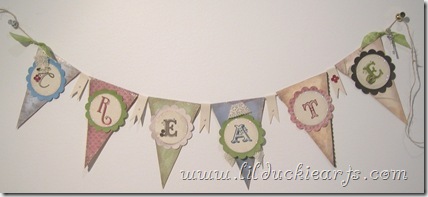 Doesn't that just make you want to go forth and create? 
My brain's still buzzing from all the creativity.  It's a neat experience being immersed in an experience where everyone around you is coming up with new ideas, and so much cuteness.  You'll have to come to a class to see a cute little project a friend gave out.  I've got an upcoming class on Sunday March 6th – 2pm where we'll be making a set of 6 cards for all different occasions.  I can't wait to show off more exciting things from Regionals!