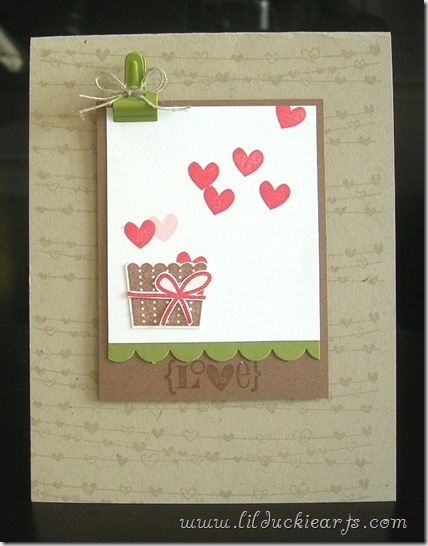 Another little Valentine's themed set for you today.  This was definitely the most complicated of the cards in my Valentine's class… we had to cut things out – say what?!  Stamp, cut, punch, stamp some more, and tie a wee bow.  The ladies chose to skip the bow because it was difficult to tie it so small.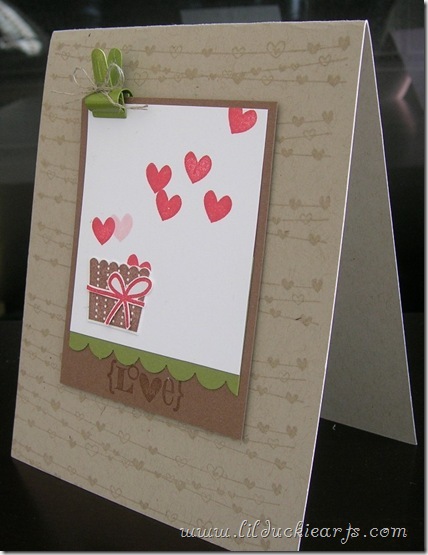 I agree.  I thought I was going to get a finger cramp tying that thing!  It's pretty darn cute, though.  I'm also a fan of different colour combinations with this kraft paper.  It goes well with the green, don't you think?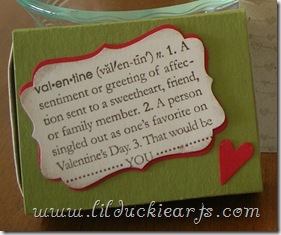 And here's the little matchbox to go with it.  I feel like I should give this to Nathan and tell him to fill it with delicious things for me. hehe..