Hey there,
I have a few friends who are expecting babies in the next 4-6 months.  This is exciting to me because these will be the first "friend babies" that live close enough for me to visit more often than once or twice a year!  To celebrate, I crafted up a couple cards.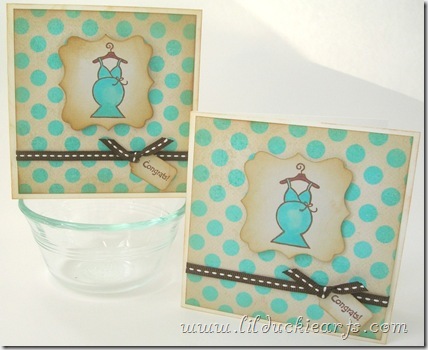 I thought the maternity dress was just too cute not to use, and the thin ribbon and tag added some more baby appeal.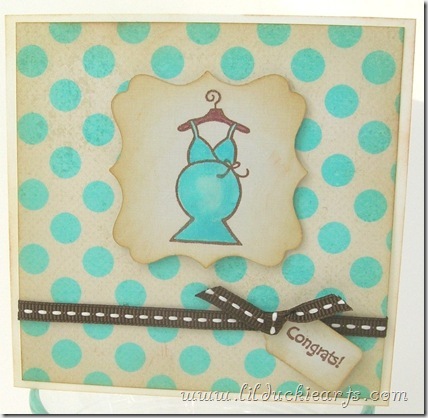 The background paper is one that I picked up from Design House Digital and printed off on some white cardstock.  I darkened up the edges with some distress ink, and painted the dress in with my Twinkling H2Os.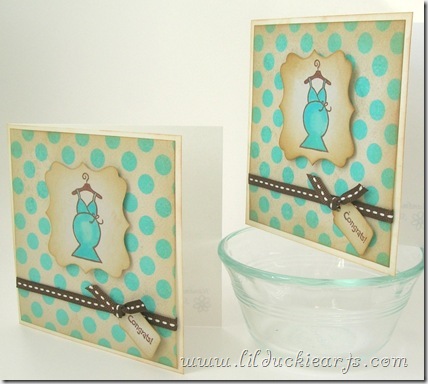 Did I mention that I recently bought a Big Shot?  Well, I got it a month or two ago, but just used it for the first time last week.  I got these CUTE little nestable (all different sizes) shapes.  What is that shape called – the one that looks like brackets on each side?  Regardless, it makes me happy.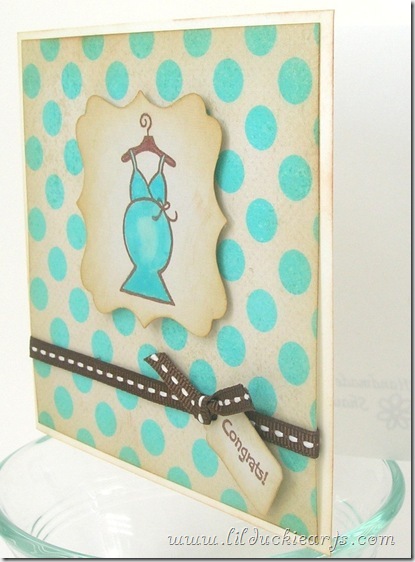 Congrats to my lovely ladies and their husbands.  I can't wait to meet your babies!