Hiya, lovelies!
I was recently inspired by Caroline's beautiful digital calendar kit to create a photo calendar of my own.  This was my very first digital scrapbooking style of project, so I learned a lot, but had lots of fun creating my calendar, too!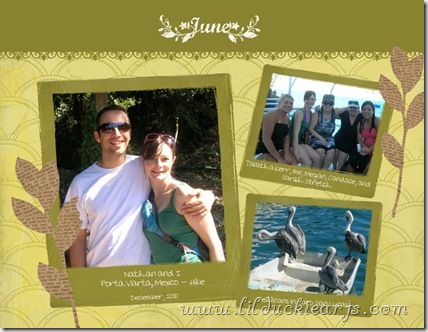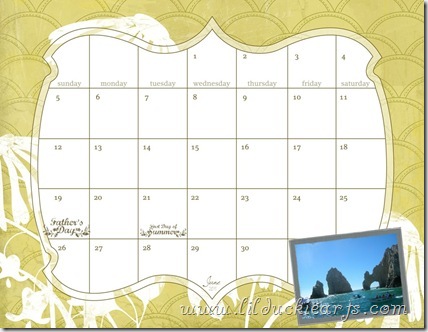 Unfortunately I haven't been taking many pictures the last few years, so I didn't have a lot to work with.  It's a lot of effort rounding up pictures from all the friends who actually brought their cameras to events.
I got to play with layering of photos, frames, tags, writing, and lots more.  It's endless what you can do with digital art and elements.  I printed the sheets out on 8 1/2 x 11" cardstock, then had it spiral bound at Staples.  Check out the binding: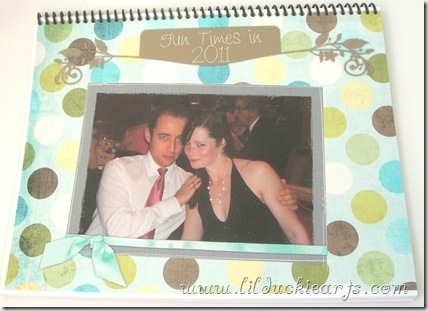 And here it is, on my wall: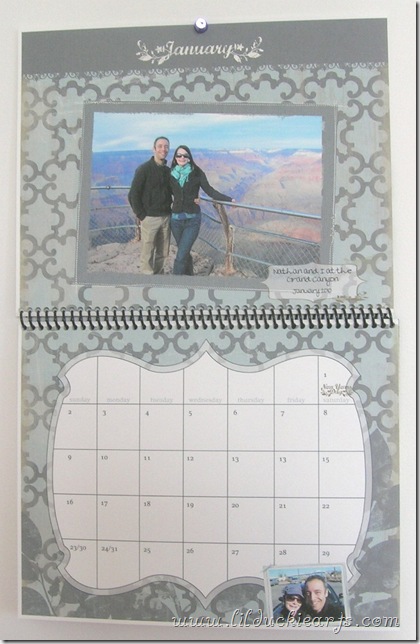 FUN!  See, I'm becoming calendar obsessed, apparently.
Cheers,