The title of Teacher On Call took on a whole new meaning this week.  Instead of rushing into a classroom of 30 middle school or high school students to whom I had to speak French, I got the pleasure of being the substitute teacher for a card making class at my favourite stamp store.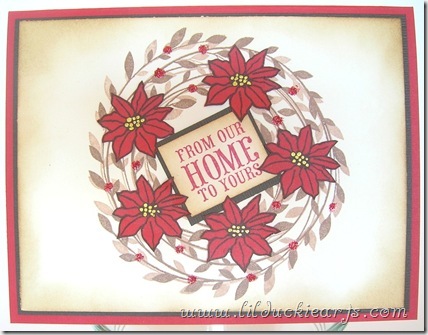 The ladies were lovely, as always.  I had a grand total of THREE students!  Unfortunately a fourth person had forgotten about her class. 
I quickly deciphered the instructions for the two cards they were to make (they made 4 of each card), and away we went.  There's nothing like jumping into the unknown, but I'm used to it by now.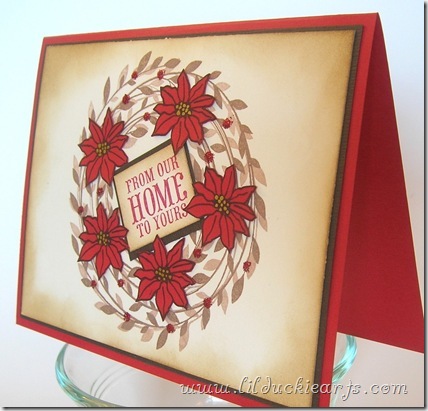 This class came with two bonuses for me – the cards were already designed, and I got to make one of each for myself.  Woohoo, two less Christmas cards to make this year, plus some prettiness for my blog!  I have to say though, I won't be cutting out that many poinsettias ever again.
The red dots on the poinsettia card are done with glitter glue, and the gold centres are done using the tip of a stylus dipped in Stazon gold ink. Beautiful.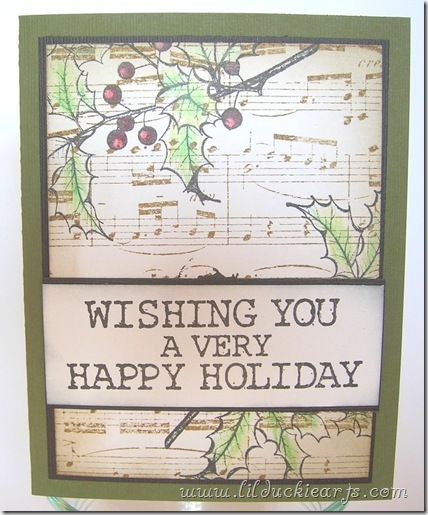 These cards are both so elegant, which works, since they were for the aptly named "Classic Christmas Cards Class." Oh my, alliteration galore!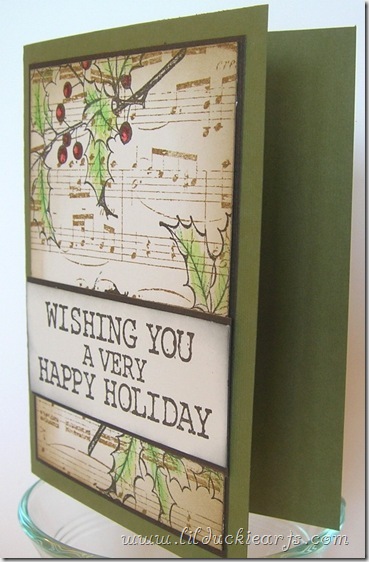 The very best part? Someone else did the set-up and the clean-up for me.  Why can't everything be like that?!