Hey there, lovelies!
Since I got super lucky and had the day off today – I didn't even have to silence my phone to not accept any calls.. I legitimately didn't get a call for work – I decided to have some crafty fun times.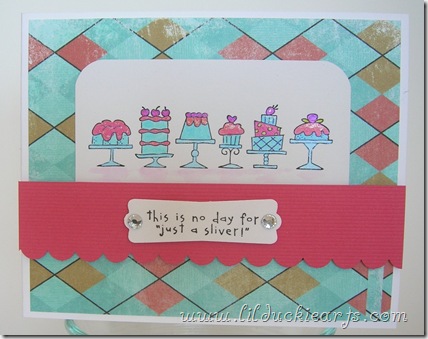 I'm definitely a fan of the sentiment on this card.  Cake? Yes please! With lots of icing. Sounds like a dream come true right about now.  And if you can just magic away the calories, that'd be good too.
This card is a whole lot of Stampin' Up! products.. well, more than any other company, at least.  The stamps, the scallop border, and the sign plate punch – all Stampin'  Up!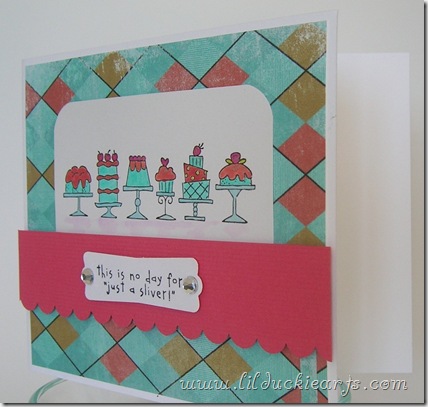 I used Versafine Onyx Black for my images.  Trust me, this is the best ink EVER on porous paper.  Next, I painted in my image using Twinkling H2Os.  The background paper is a digital one that I picked up from Design House Digital.
Luckily I have some delicious chocolate cupcakes with mocha icing in the freezer.  Defrost away, little gems..