Hiya!
I played with another sewing project.  Baby's first chequebook cover – modified from Prudent Baby.  I am oh-so-proud!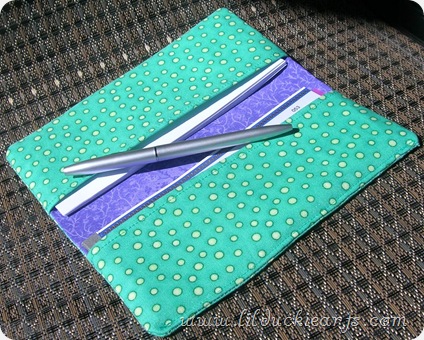 First off, I heart this fabric! 
So it's important to note that my seams aren't perfect.  I have a lot to learn, and have a hard time practicing.  This is my practice.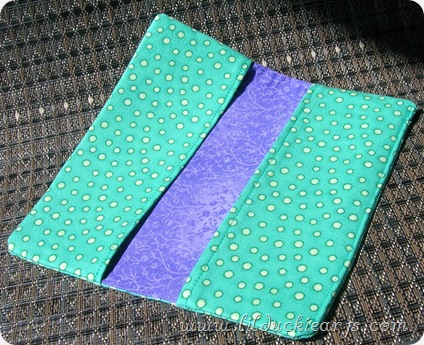 In my effort to find a chequebook pattern, I quickly found that most were not the right size for my apparently "Canadian" chequebook.  It opens from the narrow left side, not from the top, and is pretty long (7 inches.. No snickers, please).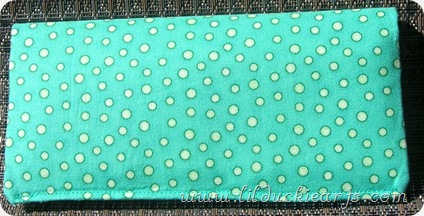 My front and lining pieces were both 7.5" x 7.5" and the pockets were 3.5" x 7.5".  Some modification still needed ;-)  I'll let you know!  I might even do a tutorial :o  (appropriate oohs and ahhs are welcome).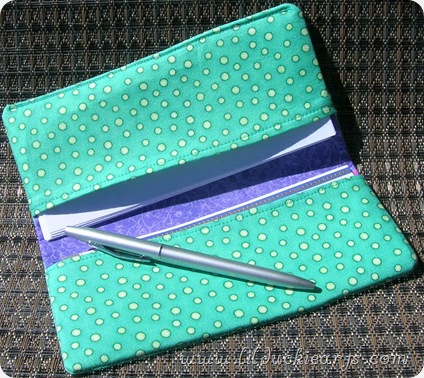 OK, I'm not going to point out all the imperfections ;-)  I'll just try to make a better one for next time.  And hey, maybe I'll add a fun little flower to it!
Check it out.. one of the pockets is a home for note paper, so I can make lists on the go!