Hiya,
Last night I hosted my very first Stampin' Up! workshop, with friends and family.  Not many were stampers or had ever stamped anything in the past, so it was a fun new experience.  Here are the cards I demo-ed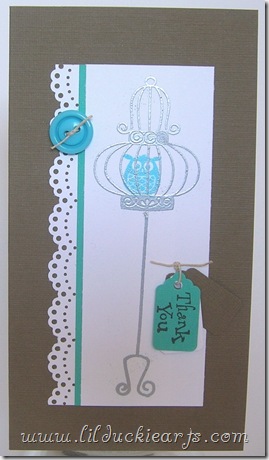 I heart this owl card.  I didn't have the right colour of blue paper to go with my little button and owl, but that's ok for now.  Isn't he cute?  And everyone loves embossing :D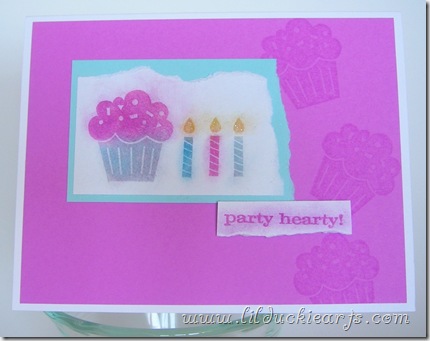 This was our make and take.  Some people had some pretty creative variations!  I always like using chalk on Versamark ink.  It's like magic.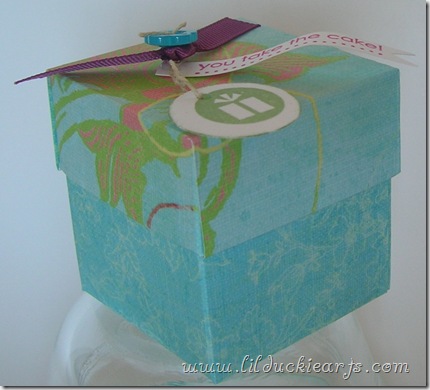 This was a fun little box that I came up with.  Glue dots galore.. and look what's inside………………………………….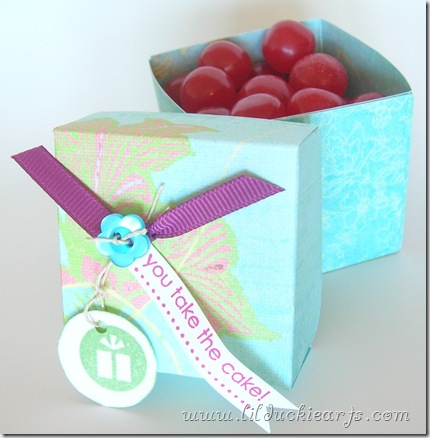 Cherry candies of deliciousness.  I gave this little guy away as a door prize.
All in all, a fun evening.  Thanks for joining me, everyone!
To order anything from me, including custom made cards or materials, or to book your own workshop, contact away.  You can check out my Stampin' Up! Website or email me.