Hi there!
I've been working on organizing a wedding shower and bachelorette for my best bud, Sara – with help from the other bridesmaids, of course.
Seeing as how I love all things made out of paper, I had a lot of fun making the shower invitations.  We mostly did invitations by email, but I got to make some real, tangible ones for her family peeps.  I'd fallen in love with the idea of a petal card, so I just had to do that.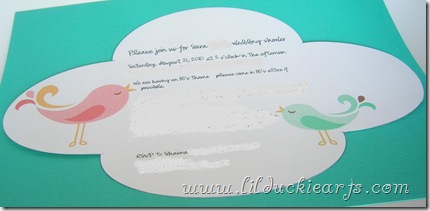 Of course, I didn't like any templates I came across, so I built my own.  Mostly so I could get it the right size.  I just used Microsoft Word, some ovals and a square.  Next, I pasted in the adorable birdies from Digital House Design.  Seriously, they're so so cute!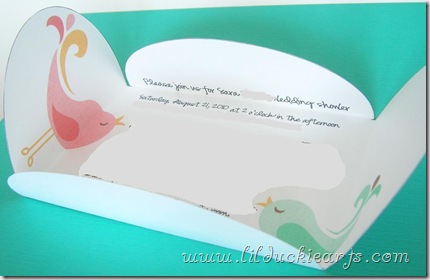 One petal card accomplished!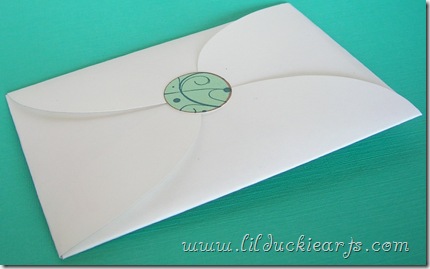 For the pdf (outline and birdies only), click here.
Cheers,