I've been dabbling in crafty things.. in a very random style.  My Stampin' Up! goodies have arrived, so I can start hosting parties.  Check out my site and store for more info!
I've also been playing with those braided headbands.  Check out what I came up with!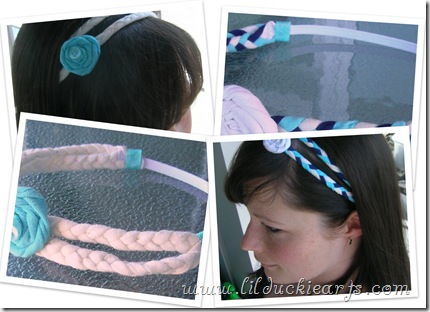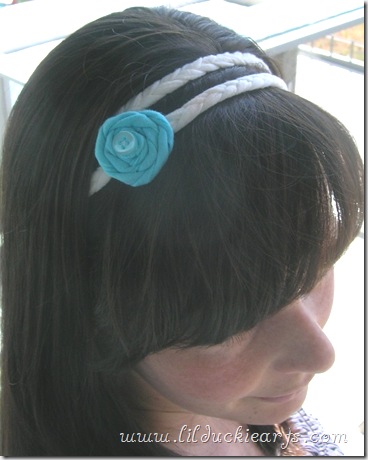 These are so much fun to make!  For the "untidy ends," I wrapped a piece of ribbon around them, thanks to my friend Jana and a great tutorial for the suggestion.
These are now available in my Etsy Store!
Back to card making soon, I hope.  Sometimes you just have to go where the inspiration takes you :-)