I'm having a headband obsession type thingo.. I got inspired by my friend Jana who made a scrappy headband based on a tutorial over at Smile and Wave.  I decided I'd give this a try with some upcycled t-shirts!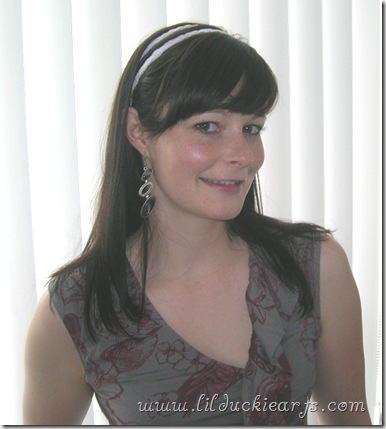 At first, I really liked the white idea…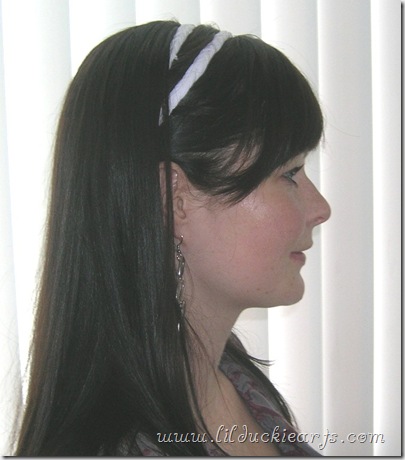 And then I decided to try some colour!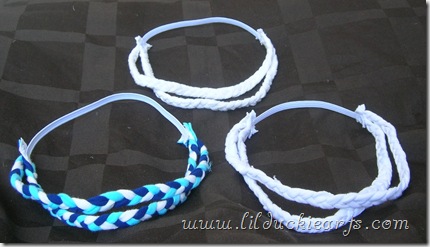 So far, I've made these 3.  They're such a good use of scraps, and pretty easy to make, although my sewing machine didn't much like sewing the ends.
I think I'll give these a try with some different fabrics, like quilter's weight cotton, to get a different look.. and how cute would they be with a little rosette? OK, doing that now!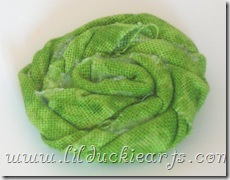 look, look, look!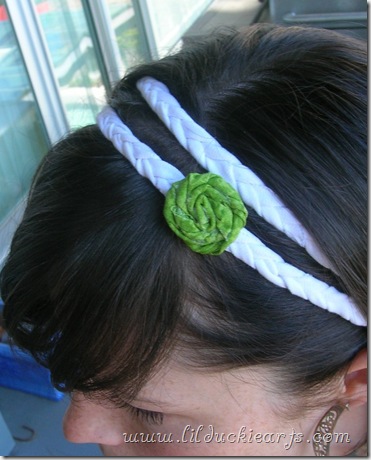 Tada!
These will be for sale in my Etsy Store soon!