Hey there! 
I'm not dead, I promise!  I've just been out of the house a whole heck of a lot (and am finally feeling better)!  I started this set of cards, knowing exactly what I wanted to do, on Thursday.  Yes, it took me that long to finally sit down and get them done.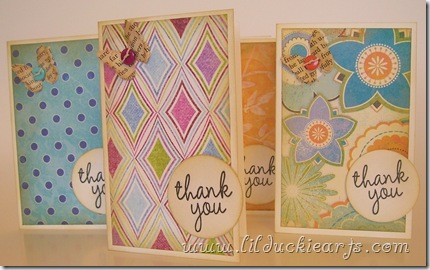 I absolutely adore little cards, so what could be better than a set of wee cards?  These guys are 2.75" x 4.25" (half the size of your standard handmade greeting card).  And I heart them.  I've put them up on my Etsy shop, if you're interested.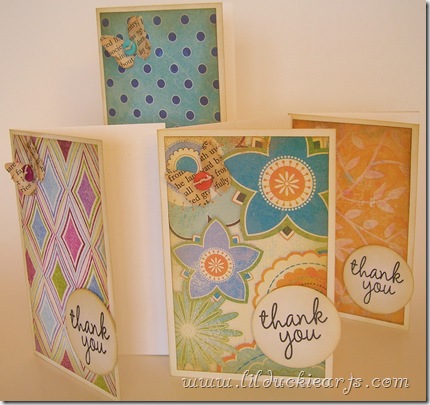 From some random fluke, I think these guys work for two challenges this week.  They were initially my idea for this week's challenge over at Just Add Ink – it was to use patterned paper.. I think I succeeded ;-)  And it sort of works for the sketch challenge #96 over at Clean and Simple Stamping (see image at end of post)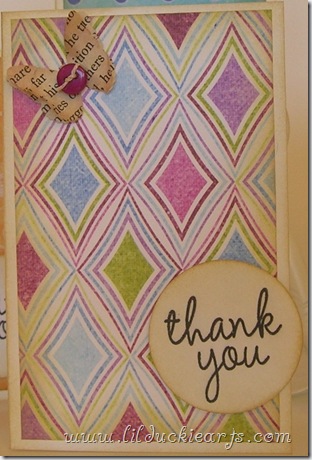 Everything's edged using Tim Holtz's Distress inks.  The butterflies are punched using a Martha Stewart punch on vintage book paper.  The wee button's by Basic Grey and thank you is from a fabulous set by The Stamps Of Life.
Thank you ;-)