Hi again,
Well, I managed to convince myself to get up out of my computer chair and make my way to my crafting chair.  Yep, I made a card!  Father's Day is quickly approaching and I needed a card for my good ol' dad.  He's a nature kind of guy, so frogs work, right?
I checked out this week's Wednesday Challenge over at the CAStastic Wednesdays Challenge blog, and just had to participate, as their theme is Father's Day!  Check out all the other great submissions!
For this card, I was inspired by this week's Tuesday Trigger over at Moxie Fab World.  Note the stripes?  And some of the colours?  That's what I did with my inspiration ;-)  Check out the stripey inspirational map pillow: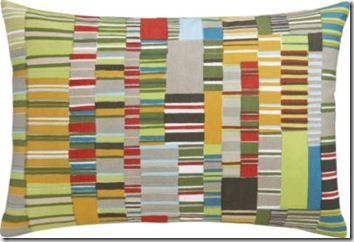 I can remember when our family grew corn in between the rows of our apple orchard.  Wee little tree frogs would hide out in the corn stalks, so my dad would catch them and bring them over to show me.  Precious.  Granted, he'd also do things like catch snakes or black widow spiders to show me.. but I'm sure he meant well!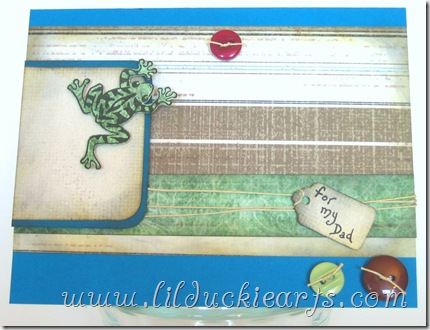 The lovely frog is by Stampendous.  I stamped him onto some patterned paper and painstakingly cut him out.
Happy Tuesday,